Cleveland Medical Malpractice Attorney
Over $1 Billion in Verdicts and Settlements Recovered Since 1946
For over 70 years, the medical malpractice attorneys in Ohio at Spangenberg Shibley & Liber LLP have represented many families just like yours, for injuries resulting from medical malpractice.
There are many reasons why you should choose our firm to represent your claim:
We have access to the most sophisticated technology and resources available.
Our team includes top-rated attorneys, an in-house nurse, and medical experts.
We fully comprehend the complexities of the law, medicine, medical techniques, procedures, timelines, and appropriate standards of care.
Voted "Best Law Firms" by U.S. News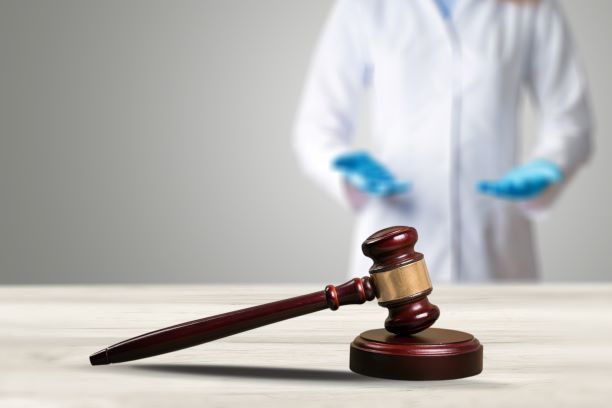 For our efforts in the field of personal injury law, our firm has been voted "Best Law Firms" by U.S. News. Our Cleveland medical malpractice lawyers are able to offer you a wealth of experience and a deep understanding of your needs and your situation during such a difficult time. When the insurance company lawyers see our name on the lawsuit, they know the case has been methodically and meticulously researched, investigated and prepared, that we are thoroughly convinced the case has merit, and we have put our considerable resources behind it.
For you, that means insurance company lawyers come to the table prepared to discuss a full and fair settlement—or they know we'll see them in court. Our team at Spangenberg Shibley & Liber LLP is here to discover the truth of what happened to your baby and to make sure that if errors or omissions by the healthcare practitioners were to blame, you will be able to receive substantial compensation.
How Do I Know if I Have a Medical Malpractice Lawsuit?
We all want to believe that our doctors and medical providers have our best interest in mind, but mistakes can still be made. There are several indications that you may have a medical malpractice case, but only working with a knowledgeable attorney can give you full confidence of the validity of your case. Here are some examples of when a mistake is an act of malpractice and the victim may be entitled to compensation through a malpractice claim:
You were prescribed a treatment for the wrong ailment and are experiencing negative side effects

Surgeries always pose risks, but if you suffer an infection from a tool that was not properly sterilized, you may be a victim of malpractice

Your needs as a patient were ignored and as a result, they worsened from lack of care

Mistakes with anesthesia, such as not controlling an IV flow which results in harm to the patient
Medical malpractice cases are often hard to prove because of patient consent when undergoing a medical procedure. For a case to be successful, an attorney must demonstrate the following elements:
The healthcare provider had a duty of care to the patient

They breached the standard of care or took an action/failed to take an action that a similarly trained physician would have done correctly

The breach of duty resulted in harm to the patient
Ohio Medical Malpractice Statute of Limitations
Please be aware that a statute of limitations clock is running, after which you won't have the right to file a lawsuit. In Ohio, a plaintiff must file a medical malpractice lawsuit within one year after the malpractice occurred. However, there are a couple of exceptions to this law:
If the injury was not detected right away, a plaintiff may file a malpractice claim within one year of the injury actually being discovered
The one-year deadline may be extended if a formal notice of intent to file a claim is sent to the prospective defendant
Do not hesitate because of financial concerns; we provide legal representation on a contingency basis and if we can't help you recover monetary damages, there are no fees. We urge you to protect your rights by contacting a Cleveland medical malpractice attorney today.
What to Expect as a Payout for Your Medical Negligence Claim
Understandably, you want to know what value you can receive for a settlement or the trial value of your case. Many questions will come to your mind throughout the beginning of the claims process such as:
What are my injuries really worth?

Will I be able to recover a worthwhile payout?
The answer will entirely depend on many factors that will take time to determine. We understand this is not a straightforward answer. There are some considerations that can help you determine the value of your case, however. Here are some of the elements that go into determining the validity of your medical malpractice payout:
Your age

Your physical state

Whether you have had prior related injuries

The county in which your case is being held

How this act of malpractice will affect your future

The attorney who represents you
At Spangenberg Shibley & Liber LLP, our goal is to convince the jury or the insurance company of what has been taken from you as well as how your life will be impacted by this injury in the future. A general understanding of the above can give you a general idea of what your case is worth. Speak with our Cleveland law firm for a clearer picture of what to expect out of your medical malpractice claim!
Put Over 70 Years of Experience on Your Side
Receive a free case evaluation regarding your potential medical malpractice lawsuit from a knowledgeable medical malpractice attorney in Cleveland who can help you. Our team at Spangenberg Shibley & Liber LLP offers tough, effective advocacy and support for our valued clients in the Cleveland area. We have been serving this area for years, winning serious injury lawsuits in Ohio and nationwide since 1946. Our sum total of verdicts and settlements won for our clients is over $1 billion.
Don't wait to get started. Call us today at (216) 600-0114 to schedule a free consultation with our medical malpractice attorneys in Ohio.
Recommended Reading
Commitment. Integrity. Results.
It's not just a motto. We'll stand by your side and fight for your rights.
History of Excellence

Our firm has been helping individuals since 1946 and has secured billions of dollars on behalf of our clients.

Passionate Representation

We go the distance for you and your future fight to obtain maximum compensation on your behalf.

Unwavering Commitment

Our trial attorneys have tried hundreds of cases and are not afraid to take your case to trial.

Personalized Service

We offer one-on-one attention and detailed counsel. To us you are not just another case number.