Cleveland Car Accident Lawyers
We've Recovered $1 Billion for Our Clients in Cuyahoga County
Motor vehicle accidents are the leading cause of personal injury claims in the country. If you were seriously injured in an accident, you may have the right to obtain compensation for your injuries and losses. Our team provides accident victims throughout the Cleveland area with legal representation they can count on in their time of need.
Accident victims should not have to suffer the medical and financial consequences of another driver's negligence. If you or a loved one was involved in a car accident, think carefully about the type of attorney you want representing you. Experience in trial preparation will make a significant difference in the outcome of your lawsuit. That's why Spangenberg Shibley & Liber LLP is a choice you can trust.
We encourage you to speak with one of our Cleveland car accident lawyers today for a free review of your case.
What Sets Spangenberg Shibley & Liber LLP Apart?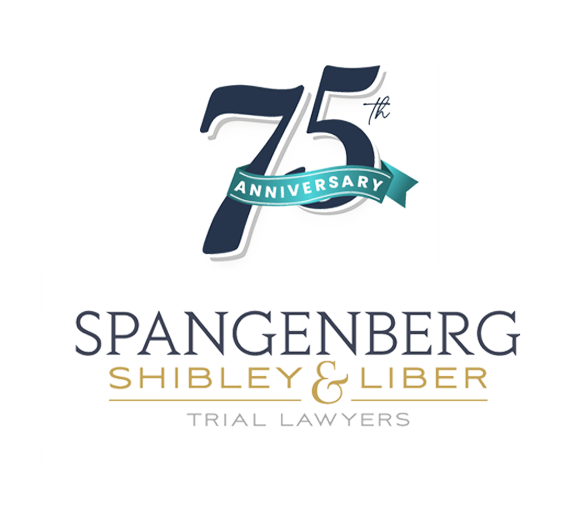 Protecting the rights of our clients is what sets Spangenberg Shibley & Liber LLP apart. We are able to try any case, fighting to maximize our client's compensation. Our team of Cleveland car accident lawyers is dedicated to the interests of those we represent, and we are proud to stand up for accident victims in Cuyahoga County and throughout Ohio.
History of Excellence - Our firm has been helping individuals since 1946 and has secured billions of dollars on behalf of our clients.
Passionate Representation - We go the distance for you and your future fight to obtain maximum compensation on your behalf.
Unwavering Commitment - Our trial attorneys have tried hundreds of cases and are not afraid to take your case to trial.
Personalized Service - We offer one-on-one attention and detailed counsel. To us you are not just another case number.
Voted "Best Law Firms" By U.S. News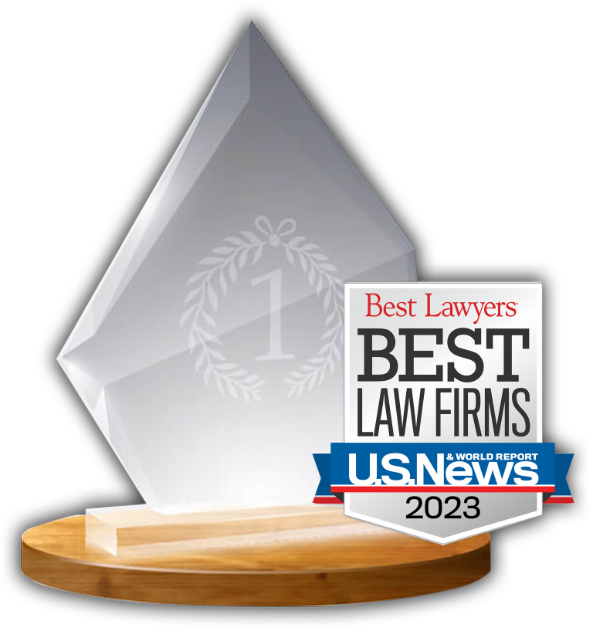 Since 1946, injured motorists and their families have been coming to us for the legal representation they need against some of the largest, most powerful auto insurance companies and auto manufacturers in the world.
For our exceptional representation for accident and injury victims, we've been voted "Best Law Firms" by U.S. News as well as many other prestigious organizations.
How Our Reputation for Winning Could Help Your Case
Spangenberg Shibley & Liber LLP is known as a firm that wins cases and maximizes results. Our car accident attorneys in Cleveland are trial lawyers through and through. We know how to bring a case through the litigation process and we know how to win at trial. We are able to leverage our reputation for outstanding courtroom success in order to negotiate equitable settlements out of court as well.
This means a faster and less costly process for you. Should your case require trial, you can rest assured that we will make that happen. We are prepared to do whatever it takes within the bounds of ethics to secure a favorable outcome for our clients.
Our Top Accident Case Results
$15,000,000 - Trucking Collision Wrongful Death
$2,100,000 - Head-On Collision Killing Two Parents
$4,800,000 - Auto Accident Caused Quadriplegia
Should I Get an Attorney After a Car Accident in Cleveland?
The insurance company responsible for your losses won't be looking out for your interests. They have stockholders to protect. Our Cleveland car accident attorneys have decades of experience preparing winning settlements and trials. Come to us first. We'll show you how knowledge, experience, and skill add up to effective and efficient personal injury representation.
We represent clients in all types of automobile accident injury claims, including:
Speak with a Cleveland auto accident attorney from Spangenberg Shibley & Liber LLP. Our contingency fee policy allows clients to receive help without worrying about the financial aspect of their cases—no recovery, no fee. Learn more by scheduling a free case evaluation with our legal team.
Ohio Motor Vehicle Accident Statistics
Thousands of Americans are hurt or killed in motor vehicle accidents every year. In 2022, there were 1,180 fatal injury crashes and more than 65,948 injury crashes in Ohio. Out of those involved in injury crashes, over 6,000 experienced an serious of severe injury.
Some other troubling statistics from Ohio crash data in 2014:
Out of 474,836 drivers involved in crashes, 12,353 were under the influence of alcohol
170,781 passengers were injured in crashes
3,753 crashes involved motorcycles
22,849 crashes involved heavy trucks
Alcohol related crashes produced 271 fatalities and more than 5,000 injuries
One person was killed in a crash every 8.7 hours
Approximately 275.5 people were injured every day in a crash
In the past five years, 5,216 people have died in traffic crashes in Ohio
If you or a loved one was involved in a serious crash, contact the Cleveland accident lawyers at Spangenberg Shibley & Liber LLP - (216) 600-0114.
We Manage Complex Motor Vehicle Accident Cases in Cleveland
Getting a handle on the complex facts isn't enough. Jurors have prejudices. Judges have biases. The law evolves. This requires a sophisticated understanding of how to explain the law—and how to tell your story—in a persuasive way.
We are selective about the cases we handle. This means you can trust that the experience, skill, and knowledge of our entire trial team of attorneys and staff can be applied to preparing and trying your case. This is the difference you will find between our firm and so many others that say they are experienced trial lawyers. We actually have the jury awards and case results to prove it.
Is Ohio a No-Fault State?
When it comes to car accident liability, states either follow a "fault" system or a "no-fault" system. Oho is a fault state, which means the victims will rely on the liable party for compensation of the damages resulting from the accident. Essentially, the at-fault party's auto insurance will go into effect to cover the losses. In general, if you are injured by another's negligence, you are more than likely eligible for compensation.
In order to recover damages in a car accident case, the supposed victim will need to prove the following:
The defendant had a duty of care to the injured person
The defendant failed in their duty of care
The failure in duty of care caused the injury / damages to the victim
In some cases, however, this breach or failure to care isn't the only cause of the accident. In some cases, both parties may be partially at fault. What happens then?
Comparative Fault Laws in Ohio
What about cases where more than one party is responsible for an accident? Ohio follows a "modified comparative fault" law when it comes to accidents with multiple at-fault parties. This means that as long as you are not more than 50% at fault for an accident, you can still pursue compensation. In this case, your percentage of responsibility will be determined, and any compensation recovered will be reduced by the same percentage.
If you were injured in a car accident it is best to act quickly. Ohio has a 2-year statute of limitations on car accident cases. This means you have 2 years from the date of your injury to file a claim, or you may lose your right to compensation.
Call Spangenberg Shibley & Liber LLP today at (216) 600-0114 for a free consultation. Our car accident lawyers in Cleveland are here for you.
What Damages Are Available After an Accident?
There are 3 main categories of damages available in a car accident claim: Economic, non-economic, and punitive.
Economic damages compensate for financial losses that occur as a result of the injuries you sustained, such as missed days at work, medical expense, or loss of earning capacity.
Non-economic damages also seek to compensate for losses incurred, however, this type of damages compensates for more abstract losses such as pain and suffering and mental anguish. Non-economic damages are sometimes called general damages, since the compensation amount is typically a general number instead of an actual cost, such as a medical bill.
Punitive damages are meant to punish the negligent party after an accident and are therefore not often awarded. Punitive damages are usually only awarded when it is proved the defendant knew their actions would cause harm but did so anyway, such as in a drink driving accident.
How to Determine Damages After Your Car Accident
Damages available for a car accident are dependent on each case, especially in a comparative fault state. If it is determined that the defendant is strictly liable for the car accident, the extent of liability will also need to be assessed. Most compensatory damages can easily be determined by looking at previous medical bills and the income lost to the victim. Non-compensatory damages, such as pain and suffering, are more difficult, however.
Some of the questions that will be asked to assess all elements of compensation include:
How much did the medical bills cost?
What is the projected cost of future medical care?
Will the injuries suffered have an impact on the plaintiff's ability to support themselves moving forward?
Is the victim disabled or partially disabled as the result of the crash?
Has the victim experienced any PTSD, anxiety, sleeplessness, or another emotional issue following, and as a result of, the accident?
How Do I Claim Damages Afte a Motor Vehicle Accident?
Keep in mind that the insurance company is not on your team. Your attorney is there to fight for you and help you handle the insurance company in a reasonable manner. The general principle for claiming damages you are entitled to after being involved in an accident is to work with an attorney as soon as possible. This can help protect your rights and prevent you from incriminating yourself.
Get medical help - First things first, address any injuries that have occurred. Call an ambulance to get medical help at once. Get documentation of the treatment, as well as the costs, involved. This will be needed when determining compensation in the future.
Document the damage - Take pictures of your car and any other damages suffered. Don't forget to take photos of the interior as well as the exterior. You can also take pictures of the scene of the accident as a whole. Additionally, write down any of the personal property that was damaged in the vehicle.
Document what happened from your perspective - It will also be beneficial to jot down a description of the car accident from your point of view. This will be important for the police report.
Do not apologize or otherwise admit guilt - As much as possible, only interact with your attorney and allow them to do the talking. You do not want to say something that could possibly incriminate you.
Contact the insurance provider - Work with your attorney to report the basic details of the crash to the insurance company. They will need the insurance numbers and contact information of the other drivers in the crash, as well as a general description of the damages.
What Happens if I Need to Go to Court for My Car Accident?
If your case goes to trial, you can have full confidence that we will handle the matter throughout the entire process. You can rest assured that your case is in the hands of a team of professionals who are devoted to your needs and best interest.
When a car accident case goes to trial, the jury will be given the facts and evidence of your case. The jury will be responsible for deciding who is at fault in the car accident, as well as how much money each party should receive in damages from the insurance company. Both the defendant and plaintiff (you) will have the opportunity of presenting evidence to the jury to build your case.
Request a Free Consultation from Spangenberg Shibley & Liber LLP
Our team works on a contingency fee basis. This means you won't pay any legal fees until and unless we win your case. It's just another way we align our interests with our clients and ensure that all of us have a common goal: a maximized recovery achieved efficiently.
Spangenberg Shibley & Liber LLP is the right team to have in your corner after a serious collision. We are here to make a difference and win on behalf of our clients. Learn more about how we can help in your specific situation.
Contact a Cleveland car accident lawyer from our team by dialing (216) 600-0114 and arrange for a free review of your case.
Recommended Reading