February 13, 2012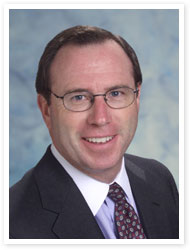 Peter Brodhead of Spangenberg, Shibley & Liber LLP was invited to speak about the medical and scientific issues associated with the Actos cases. He presented "Actos: Medical and Scientific Literature - What does it say and where do we stand today?" at the Mass Torts Made Perfect Seminar on February 8, 2012.
Peter answered three questions regarding the association between Actos and bladder cancer:
1. Why does this seem to be the case?
2. What is the scientific evidence [for] why this may be the case?
3. What is the current posture of scientific literature on this question?
Individuals throughout the U.S. have filed Actos lawsuits against Takeda Pharmaceuticals alleging that the company failed to issue proper warnings associated with Actos use.
Actos (pioglitazone) is a medication prescribed to patients with type II diabetes. It was introduced by Takeda Pharmaceuticals in 1999 and grew in popularity, especially after competing drug Avandia was linked to complications. An ongoing 10-year study was conducted by the Food and Drug Administration and determined that there is causal link between Actos and bladder cancer injuries.
The Spangenberg law firm is currently handling Actos lawsuits filed by individuals who suffer from bladder cancer after taking Actos. If you or a loved one developed bladder cancer after taking Actos then contact an Actos attorney today at no out of pocket cost to you.
Mass Torts Made Perfect

The Mass Torts Made Perfect seminar is a powerful tool designed to help attorneys become sharpened in handling legal issues and solving problems so that they can achieve higher results for their clients. Attorneys from all over the U.S. attend these seminars and benefit from learning ways to attract new clients and prepare for trial against difficult opponents.