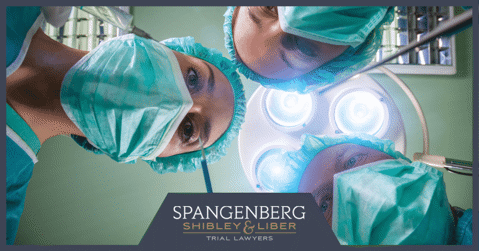 Medical negligence is one of the most devastating situations you can encounter. You trust doctors and nurses to provide you care when you need it most. Unfortunately, these medical professionals may cause significant pain when they make a surgical mistake.
Understanding what causes surgical errors can help you pursue a lawsuit against the negligent party. Below, you can see some of the common scenarios that lead to surgical errors.
Misdiagnosis
Misdiagnosis is a common cause of surgical errors. Doctors perform incorrect tests or don't recognize the symptoms of advanced diseases. The misdiagnosis that follows often means you receive treatment that you don't need—which can include surgery errors.
Misdiagnosis can also include patients receiving certain medications when they have allergic reactions.
Stressors
Doctors are human—they make mistakes. Many of the situations they deal with are the result of outside stressors, such as their home life. They may feel pressure to perform, or they are in a difficult spot at work. Unfortunately, this can lead to harm. Outside stress should not be an excuse for causing you damage as a patient.
A doctor must ensure they come into the operating room focused on the procedure.
Work Environment
Hospitals should be safe work environments. Unfortunately, they may pressure surgeons to perform so many operations. As a result, doctors may rush procedures. Because of this, they can make mistakes and cause you harm.
Hospitals must also be sterile. Doctors, nurses, and all other hospital staff should ensure they're taking the steps necessary to sterilize surgical instruments, the operating room, and more. Surgical errors can occur when hospitals don't create a healthy work environment for doctors.
At Spangenberg Shibley & Liber, our Cleveland medical malpractice attorneys work hard to help you pursue the compensation and justice you need. We'll stand in your corner from start to finish to protect your best interests.
For a free consultation regarding your potential case, call our firm today at (216) 600-0114.