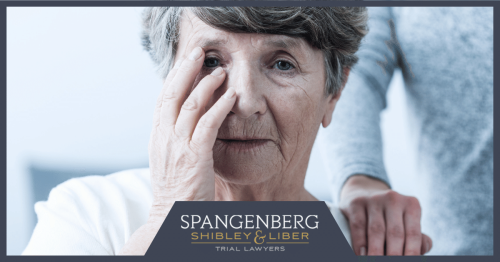 For any family with a loved one in a nursing home, visiting often is important. The same can be said for recognizing potential problems that your loved one may experience as a result of abuse or neglect. One of the most damaging types of abuse that occurs in a nursing home is physical abuse.
It's crucial for you to recognize the potential signs of physical abuse occurring in a nursing home. This can help you move through the process of reporting it, getting the necessary authorities involved, and taking legal action against the responsible party to pursue justice for your loved one.
Physical Signs of Abuse
Your first indicator should be physical signs that the abuse has occurred. For instance, check your loved one's arms, legs, back, and other areas to see if there is bruising, redness, or other signs of a sore. This can be an indicator that they are being physically abused.
It may be difficult to bring this up, but if there are behavioral indicators of abuse, you can ask your loved one if they are being abused. Keep in mind, much of the abuse can occur where not visible, so you want to be aware of the possibilities.
Behavioral Signs of Physical Abuse
Your loved one may exhibit some strange behavior if they suffer from physical abuse. This can include and of the following:
They are distancing themselves from other residents and staff and prefer to be isolated
They are acting fearful towards one of the staff members or other residents
They are reacting to movements they interpret as abuse—such as quick hand movements
If you notice any potential sign of physical abuse, it's imperative for you to report it to the proper authorities.
At Spangenberg Shibley & Liber, we fight on behalf of families who have experienced their loved one suffering from abuse. We know how debilitating this can be when someone in a vulnerable state faces serious harm.
As such, we work hard to protect your rights when you need it most. Our Cleveland nursing home abuse lawyers want to be the advocates you need to hold a nursing home and staff member accountable whenever abuse occurs. Trust us to help you.
Call our firm todayat (216) 600-0114.