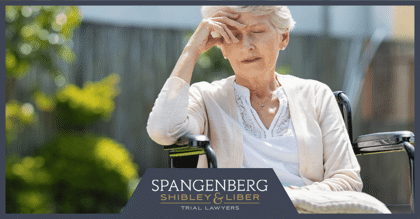 Family members should not only recognize the potential signs of financial abuse when they have a loved one in a nursing home. It's important to understand the various parties who may be responsible for the abuse, so they know how to truly take action.
There are some individuals who may be more commonly responsible for financially abusing the elderly, and these are the people against whom you'll take legal action.
Another Resident in the Nursing Home
Residents are often fraternizing and found in group settings, so it's easy for them to build trust in one another. Unfortunately, it's easy for that trust to be taken advantage of and one resident can steal from another, especially when it's common for them to be in the same room and know where personal belongings are stored.
A Staff Member
Staff members may be aware of personal funds, where cash and checks can be found, and ways to access the accounts of the elderly residents in the nursing home. There are also times that they may be needed to help the elderly with purchases. This leaves them in a position where they have access to the elderly individual's finances and if abused, they can benefit.
A Family Member
You may not want to think that the person financially abusing your elderly loved one is another family member, but it does happen. Family members are often trusted and given access to bank accounts when they shouldn't have it. You should recognize when someone is added to a bank account or when they're visiting your elderly loved one more as it can be an indicator of deceptive behavior.
Our Cleveland nursing home abuse lawyers are here to help you. We're dedicated to you and your family during this difficult time, ready to work and hold abusive parties fully accountable for the actions that caused harm or financial distress.
At Spangenberg Shibley & Liber, it is our commitment to helping clients that sets us apart. We're truly focused on your best interests and we'll do whatever we can to provide peace of mind, dealing with the legal matters so you can focus on your elderly loved one.
Call our firm todayat (216) 600-0114.