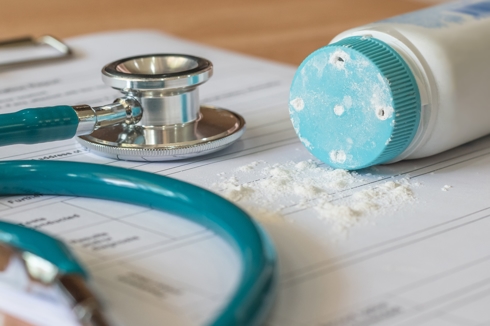 A jury in St. Louis ordered Johnson & Johnson to pay $55 million in a talc powder verdict. The plaintiff is a woman who used the company's talc-containing products as a means for feminine hygiene and developed ovarian cancer as a result.
The company is still currently facing over 1,000 lawsuits regarding the matter and this is the second trial they lost. In the first case, the jury awarded a $72 million verdict to the family of a woman who passed away from ovarian cancer and used the talc-containing products for years. The woman in the new lawsuit, 62-year-old Gloria Ristesund, used talc powder products for decades. Her lawyers claim she underwent a hysterectomy after developing ovarian cancer and that the cancer is now in remission.
Johnson & Johnson is appealing both verdicts.
There have been numerous reports regarding the study of talc-based products and talcum powder and its link to potential cancer. The International Agency for Research on Cancer (IARC) has even labeled the perineal use of talcum powder as "possibly carcinogenic to humans." Despite this, there have been no additions to the products' warning labels signifying the potential increased risks.
At Spangenberg, Shibley & Liber LLP, our talc cancer lawyers are well aware of the adverse effects that can result after talc powder use. If you or someone you love developed ovarian cancer after using talcum powder for feminine hygienic purposes, call our firm and learn more about your rights.
You may be able to take legal action and seek compensation for the damages you have suffered. We work with you to build a strong case and guide you throughout the entire process. Manufacturers should be held accountable if they are negligent in protecting consumers from possible dangers. Let us obtain the justice you need and deserve.
Related Stories: