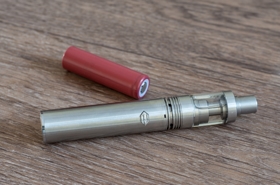 Thousands and thousands of people are now using e-cigarettes as an alternative for their smoking habits. Unfortunately, in doing so, they are often ignoring the warnings of potential danger that are associated with the product. If anyone has researched e-cigarettes, they have surely seen what kind of harm they can do. Despite this, individuals still continue to use them and put themselves in vulnerable situations.
Just this month, there have been a number of accidents stemming from a defect with e-cigarettes and their batteries. This is because they are prone to heat up and start fires or even explode. If a person has an e-cigarette on their possession when this happens, the injuries can be significant and leave people with burns, serious damage, or worse.
Earlier this month in Maryland, a man was hospitalized after an e-cigarette exploded while in his pants pocket. The man was taken to the hospital. In a medical building, a man's abdomen was burned after his e-cigarette exploded in his pocket. The debris from the blast spread roughly 10 feet away.
In February, a man in Las Vegas claims he suffered third-degree burns on his leg as a result of an exploding e-cigarette battery. Another man in North Carolina claimed that he was using his e-cigarette when it exploded in his face. As a result of the blast, he lost an eye.
These are just a few of the incidents that have occurred. Most of the explosions are due to the lithium-ion battery in the e-cigarette and the heat generated by the product. These types of accidents often result in serious injuries and could have life-long impacts on those who suffer from the damage.
If you were injured because of an exploding e-cigarette, call Spangenberg Shibley & Liber LLP today. Our attorneys are dedicated to protecting injury victims and holding negligent manufacturers accountable for any damages that may have been incurred.
Related Stories: