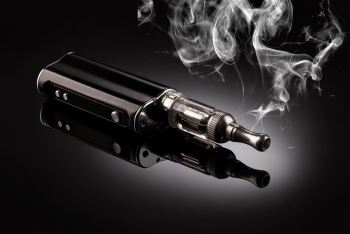 When e-cigarettes were introduced on the United States market in 2007, they were marketed as a safer alternative to regular cigarettes. Since that time, sales have increased from $20 million to roughly $2.5 billion in 2014. They are often marketed with various flavors to entice people to buy, but marketers don't explain the dangers associated with the product.
E-cigarettes use a lithium ion battery in order to produce the vapor that is inhaled, but these batteries present risks. Lithium ion batteries have been known to either catch fire or completely explode. Because they are used in this type of electronic device with a heating element, the risk of danger is increased and the battery — which is in an enclosed chamber — can propel out of the product.
Unfortunately, these products are largely unregulated, but they can cause serious damage to the person in possession of the e-cigarette and anyone who may be near the user. These individuals can suffer from burns or other serious, traumatic injuries as a result.
At Spangenberg Shibley & Liber LLP, our Cleveland product liability attorneys have experience holding negligent manufacturers accountable for their defective products. We work hard to determine the exact cause of the product failure and whether a defective e-cigarette was the cause of a serious injury. If this is the case, our firm can take the necessary steps to file a lawsuit on your behalf.
We are dedicated to helping our clients achieve the most favorable results possible and guiding them through the difficult legal process with care. We know how challenging it can be to deal with an injury and have to worry about taking legal action. Let our firm stand by your side through this ordeal and give you the peace of mind you need knowing a strong team is representing you. Call us today.