Zantac Recall Attorneys
Were You Harmed by the Use of Zantac or Other Ranitidine Drugs?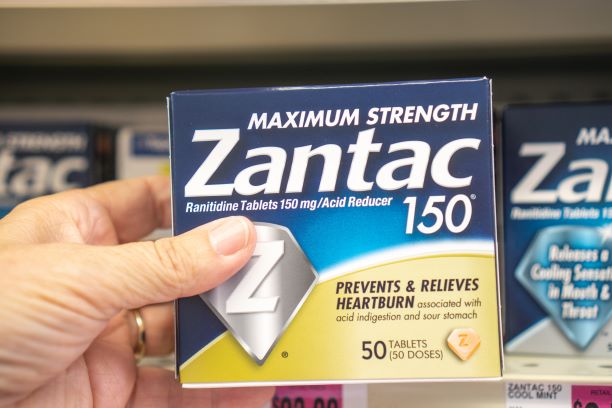 For years, Zantac (known generically as "ranitidine") has been a household name and a go-to solution for over-the-counter and prescription heartburn treatment. Sadly, recent discoveries about the risk of the drug causing cancer have raised serious health concerns for patients and have prompted a worldwide recall of the drug.
Users of Zantac and other ranitidine drugs may be entitled to compensation if they developed cancer or other conditions that can be attributed to the medication. Contact the Zantac recall lawyers of Spangenberg Shibley & Liber to discuss the details of your case.
To schedule a free consultation with our legal team, send us a message or call (216) 600-0114.
Why Was Zantac Recalled?
The Zantac recall action began because N-nitrosodimethylamine (NDMA) was detected in the medication. NDMA is classified by the World Health Organization as a probable carcinogen and is associated with an increased risk of cancer.
The origin of NDMA in Zantac has been reported as a product of the drug's volatile chemical composition. While NDMA contamination can be caused by external factors (like from a manufacturing process), NDMA's presence in Zantac appears to result from the drug breaking down into NDMA during digestion . Once NDMA is formed in the body, it is easily absorbed into the tissues.
Zantac Injuries and Damages
NDMA is a known probable carcinogen. People who have regularly used Zantac over an extended period of time may be especially vulnerable to developing cancer of the digestive system.
Zantac (ranitidine) might put patients at risk for the following kinds of cancer:
Stomach cancer
Liver cancer
Colorectal cancer
Kidney cancer
Bladder cancer
Those who have been harmed by Zantac use could be entitled to compensation for their medical bills, lost wages, and other financial damages. Injury victims often incur non-economic damages such as pain and suffering, loss of enjoyment of life, anxiety, depression, and stress. Through a claim, you may be able to receive compensation to account for these damages.