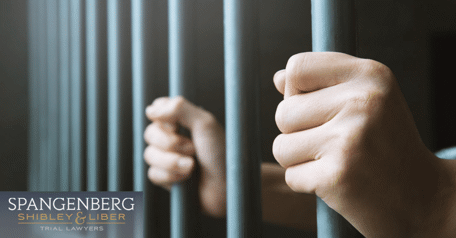 Wrongful imprisonment is a direct violation of someone's civil rights, and these individuals can lose years of their lives behind bars. It isn't the same as being wrongfully arrested, though, and it only arises after you've been convicted and sentenced to a prison sentence.
Here's how you can move forward with a lawsuit to pursue compensation and justice.
Working with a Lawyer
A lawyer can navigate the complexities to determine if your rights were violated and if you were wrongfully imprisoned. However, before you move forward, you must determine if you have been wrongfully imprisoned by showing that you were:
Arrested and charged with felony or aggravated felony charges
Found guilty, but did not plead guilty or accept a deal
Sentenced to a prison term
Able to reverse or appeal your conviction or have it vacated
As long as no further appeal is pending and you were released, you can undertake an investigation to evaluate whether you have a case.
Whenever your rights are violated by law enforcement and you are wrongfully imprisoned, you want to be sure you have someone on your side to help. A lawyer can provide you with the resources necessary to not only fight for compensation, but to also hold negligent law enforcement officers accountable for their actions.
A History of Civil Rights Representation
For years, we have fought against injustice. We support the men and women who protect and serve on a daily basis, but we're aware some officers and law enforcement agencies operate outside of the standards of conduct. These individuals should be held accountable when they violate someone's civil liberties and wrongfully imprison them.
Our Cleveland civil rights lawyers at Spangenberg Shibley & Liber LLP are ready to work with you to determine your rights and options. We'll be there for you every step of the way to pursue justice and compensation for all damages you experience because of wrongful imprisonment.