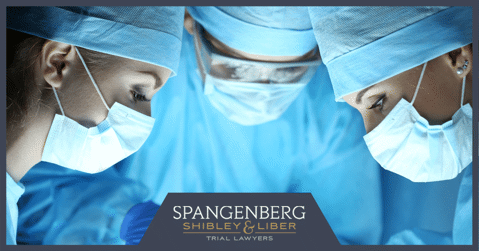 Medical professionals have a responsibility to provide patients with the utmost care. Many injuries and medical conditions rely on doctors to perform surgery to help aid in treatment. While this should be a straightforward procedure, some errors occur, and patients suffer significant harm.
You must know how often surgical errors occur and what problems persist as a result. The numbers are alarming, and it's easy to see why individuals must take legal action to protect their rights following a medical error in surgery.
4,000+ Times a Year
According to Medical News Today, medical errors occur roughly 4,000 times a year throughout the United States. In the same article, they report that between 1990 and 2010, the studies found more than 80,000 never events occurred.
Doctors should ensure they're adequately trained in all types of surgery before they can perform a procedure. They must also ensure that they remove all items from within a patient and perform surgery on the right patient or body part.
Unfortunately, not all doctors pay close attention to the procedure they're performing. As the numbers show, many doctors cause severe injuries because of their negligence.
Moving Forward
We know that many individuals undergo significant problems following surgical errors. The negligent medical professionals and insurance providers should compensate those who suffer harm and face the responsibility of their actions.
If you suffer an injury due to a medical professional, you can pursue legal action against the party who causes the harm. You should take any surgical error seriously and work with strong legal advocates to hold the medical professional accountable.
At Spangenberg Shibley & Liber, we work hard on your behalf to build a strong case. Our Cleveland medical malpractice lawyers represent you in some of the most challenging matters to pursue the most favorable outcome possible.
Call us today at (216) 600-0114 to learn more about your potential rights in a free case evaluation.