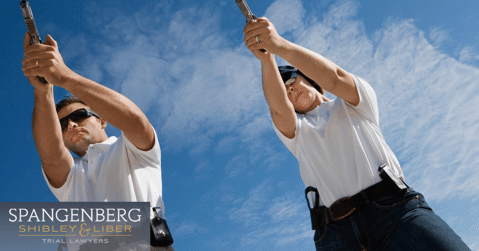 Police brutality is a real problem in the United States, and this year has shown just how dangerous it can be. Unfortunately, there are numerous causes behind this, and with so few officers being held accountable, the causes have not been adequately addressed.
The causes and issues contributing to the incidence of police misconduct are numerous and complex, and in many instances, probably not entirely understood. Some of the problems we see that contribute to a culture of police misconduct include improper training and a lack of accountability.
Institutionalized Training
It's necessary for law enforcement to ensure there are constant updates to training methods to ensure that officers are focused on the safe detainment and using only reasonably necessary force. Without proper training and ongoing changes, many law enforcement officers will maintain the same thought process that results in countless police brutality cases today.
Lack of Accountability and Prosecution
Did you know that roughly 99% of police killing cases pass without the officer being charged and prosecuted? While many shootings are justified, a 99% justification rate for fatally shooting a member of the public raises legitimate questions as to whether officers are being held to account.
It's vital for officers who are guilty of wrongdoing to be held accountable for their actions. Police officers are entitled to and do receive significant deference under the law when they use force, but just as important are our constitutional rights to be free from unreasonable uses of force. This important balance can only be maintained if officers who use excessive force in violation of the constitution are held to account. No matter the situation, we stand with those who face police brutality.
At Spangenberg Shibley & Liber LLP, our Cleveland civil rights lawyers are ready to help you through a very difficult situation. We'll stand in your corner to pursue the compensation and justice you need and deserve every step of the way.
Call us today at (216) 600-0114 to discuss your situation.