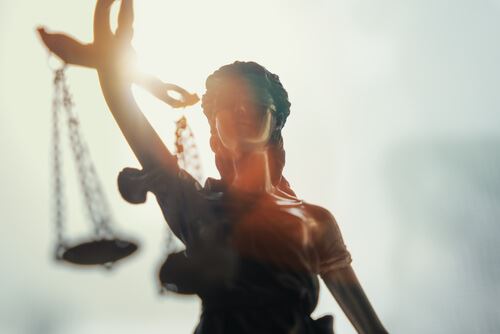 It's unfortunate, but when individuals suffer significant injury as a result of medical malpractice, they don't always take legal action. They're not sure what to expect, what they can do to protect themselves, and what potential issues they may encounter.
However, it's important to take action whenever possible to protect yourself from the potential struggles you may encounter. The process of filing a medical malpractice claim can include many things but generally, there are four main steps:
Not all cases go to trial, an attorney can help you determine what is the best move in your case.
For more information about these matters, read on below. To speak with a lawyer about your potential case, call us at (216) 600-0114.
Filing the Lawsuit
Before you file the lawsuit, be sure to speak with a lawyer. A legal representative can help you gather the necessary paperwork, file them accurately, and in a timely manner. If you fail to meet the statute of limitations, you may forfeit your right to pursue compensation.
The Discovery Process
In any matter of personal injury law, your lawyer and the legal counsel of the negligent party (or their insurance company), can present their evidence into discovery. Typically, this helps to show that the plaintiff does in fact have a case and may push the defendant to accept liability.
What Is a Settlement?
Many situations end in settlement because the negligent party wants to avoid a trial. They want to keep their malpractice out of the public spotlight. As such, you may be offered a settlement amount in lieu of going to trial. Speak with your lawyer to determine if this is sufficient and if you may be entitled to seek more.
The Decision to Go to Trial
Making the decision to go to trial can be difficult. You're not sure what to expect and you may not want a long and arduous process. However, sometimes going to trial means seeking the maximum compensation available to you, after an inadequate settlement offer.
At Spangenberg Shibley & Liber LLP, we believe that understanding the process and recognizing what options you may have is important. As such, we keep you informed every step of the way to help pursue the most favorable outcome possible.
How Long Will the Process Take?
While every case is different, it is a general rule of thumb that most medical malpractice cases take about two years to complete. This includes the time to file a claim, gather evidence, question witnesses, and obtain all of your medical records once you are treated.
Your case may be slowed down if you have not completed all of your treatments. Your treating doctor's job is to heal you to the best place possible that medicine can take you. At this point, you will be able to be compensated for the full amount of the cost of your injuries and future medical needs as well. It is not in your best interest to bring a lawsuit before you've completed treatments as you will not recover as much money as possible.
Get in Touch With a Lawyer Who Can Help You
Our Cleveland medical malpractice lawyers are truly committed to your rights. We fight to help you hold the negligent party accountable and guide you through the process, so you can have confidence that you chose trusted and tenacious advocacy.
Call our firm at (216) 600-0114 today and speak with our team about your potential case.