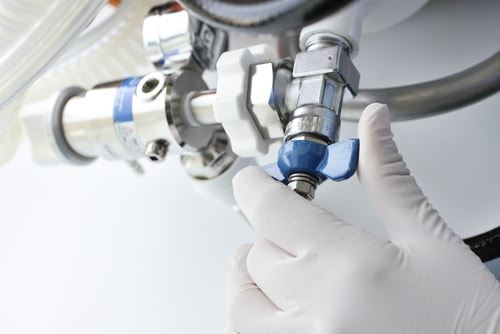 When you go to a medical facility, you shouldn't just trust that your doctor is looking out for your health. You should also expect that the environment you are in is safe and free from any potential hazards that can worsen your condition or create new problems.
It's an unfortunate situation, but the hospital itself can contain environmental hazards and errors—all of which are considered never events. If a patient is hurt because of the environmental oversights, the hospital itself can be considered negligent.
Incorrect Oxygen Lines
If someone needs an oxygen line, it's important for the hospital to ensure that there is in fact oxygen inside the tank and that it is not filled with something else. If the wrong gas is in the oxygen line, the patient can sustain serious harm.
Improper Wiring
In any hospital room, there are plenty of outlets and electrical equipment around that medical professionals use on patients. Because of this, there are numerous risks to the patients should something go wrong.
Improper wiring or faulty equipment can cause the patient to suffer from electrical shock.
Wrongful Use of Restraints
Restraints are often used for certain patients, but it must be ensured that the restraints are used correctly. If they cause serious harm—or even death—it is a never event and the person responsible for the restraints and the patient may be held accountable.
Potential Burn Injuries
If a patient is in a position to sustain a burn injury in a hospital and the cause was an environmental error—such as oxygen being ignited by an ignition source—it could be something worthy of legal action under a medical malpractice suit.
At Spangenberg, Shibley & Liber, we take environmental errors seriously and work hard to help our clients seek the successful outcome they deserve. Rely on our Cleveland medical malpractice attorneys to fight on your behalf.
Call us today at (216) 600-0114 for a free consultation.