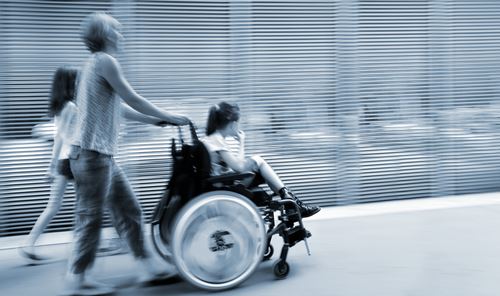 Cerebral palsy is a group of movement disorders resulting from brain damage that occurs during birth. In many cases, it results from preventable medical errors that deprive an infant's brain of oxygen and blood flow. This can occur when medical professionals fail to adequately monitor and address signs of fetal distress, fail to perform or delay in performing a C-section, or commit other acts of negligence. For families, these mistakes can have profound consequences.
As a life-altering and life-long medical condition, cerebral palsy creates numerous challenges for both children and their families. While birth injury lawsuits involving cerebral palsy can speak to the physical and emotional toll brought on by the condition, it is also of the utmost importance that they capture the full scope of financial damages families are likely to incur. This is because children born with cerebral palsy have tremendous needs when it comes to care, developmental assistance, and accommodations throughout their lives.
At Spangenberg Shibley & Liber LLP, our Cleveland medical malpractice lawyers know the emotional distress families face when they discover preventable medical errors may have led to their children developing serious and long-term birth injuries, as well as the tremendous concerns they have about financial repercussion and their ability to provide the care their child needs. It is why we are passionate about making the difference for our clients, and guiding them through their legal journeys to secure the compensation they need.
Medical Costs
There are many direct costs associated with addressing the medical needs of cerebral palsy. According to one study conducted by the Centers for Medicare and Medicaid Services (CMS), the medical costs of caring for a child with cerebral palsy are approximately 10 times the medical expenses associated with caring for a child without disabilities. As such, it becomes critical for families and their attorneys to closely calculate the financial expenses they have already covered for medical-related services, and to account for all future medical needs, including:
Frequent appointments with doctors
Care from specialists
Therapy and rehabilitation
Prescription medication
Surgical procedures, hospital stays, and in-patient treatment
Medical devices
Long-term care
Indirect & Non-Medical Costs
In addition to the substantial medical costs of raising a child with cerebral palsy, there are also other indirect costs families will incur as they help facilitate the growth, development, and interaction with the world around them. These costs can quickly accumulate when you factor in the following:
Lost income caused by family member's inability to work
The lost earning potential of a child who may not be able to maintain gainful employment
Premature mortality
Specialized education (speech therapy, behavioral therapy, etc.)
Modification to vehicles or homes
Daily living assistance
Adaptive clothing or shoes
Recovering Compensation

The costs of raising a child with cerebral palsy can subject families to lifelong expenses totaling what can amount to millions of dollars, especially in cases where conditions are severe and highly disabling. Fortunately, our civil justice system recognizes that no family should have to bear these burdens when a child's condition is caused by the negligence of nurses, doctors, or other health care providers who failed in their legal obligation to provide reasonable care during birth.

Our award-winning medical malpractice legal team at Spangenberg Shibley & Liber LLP is passionate about protecting the rights of families whose lives are forever changed by preventable acts of negligence. If you have questions about cerebral palsy, whether you might have a valid claim, and what our firm can do to help, do not hesitate to contact us for a free and confidential consultation. We proudly serve clients throughout the state of Ohio.