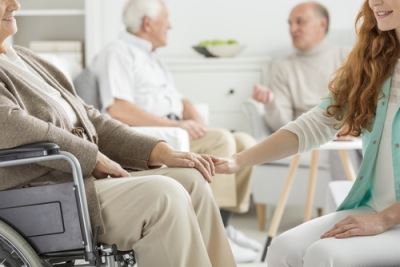 Nursing home facilities owe a duty of care to elderly and handicapped residents. Sadly, however, hundreds of reports of abuse and neglect are made each year. In order to help prevent complaints and protect elderly patients from becoming victims of abuse, the Ohio Department of Health conducts regular inspections of nursing homes. It is estimated that the agency inspects nearly a thousand nursing homes each year, and investigates around 2,000 complaints. The agency also conducts inspections of assisted-living homes.
What Does the Nursing Home Inspection Process Look Like?
The Ohio Department of Health employs more than 150 certified inspectors. Their goal is to ensure the proper care and safety of nursing home residents in Ohio. With more than 75,000 nursing home patients in hundreds of facilities, the inspection process is vital to protect the health and rights of elderly residents.
The nursing home inspection process consists of:
Studying the facility's infection control practices
Touring the entire facility
Observing the kitchen and dining areas
Analyzing the nursing home's staffing levels
Reviewing the records of discharged residents and new admissions
Inspectors will also interview at least 40% of the nursing home residents to gather information about the concerns and level of care the nursing home provides. Each resident's health assessment and written care plan will also be examined for accuracy. During the tour of the facility, inspectors will go through residents' rooms, as well as kitchen and laundry facilities, to look for health hazards, unsanitary conditions, and other signs of neglect or abuse.
Furthermore, the inspection will include an examination of the medication practices of the facility. Inspectors will observe how the nursing staff stores and handles medication, as well as how the facility keeps medical records. If the nursing aides fail to adequately keep records, do not pass out medication in a safe and organized manner, or forget to lock the medication cart when distributing medication to residents, the inspectors will take note of this.
For Legal Assistance in a Nursing Home Abuse Case, Call Us Today at
(216) 600-0114
Spangenber Shibley & Liber LLP provides compassionate legal assistance to victims of nursing home abuse or neglect. Founded in 1946, our firm has guided hundreds of clients through the Ohio legal system. We can discuss your situation, conduct an investigation into the nursing home, and gather evidence to build your case. We know you are going through a stressful time, and our Cleveland nursing home abuse attorneys strive to provide informative, thorough services.
If you need highly decorated attorneys on your side, contact our office today for a free consultation.