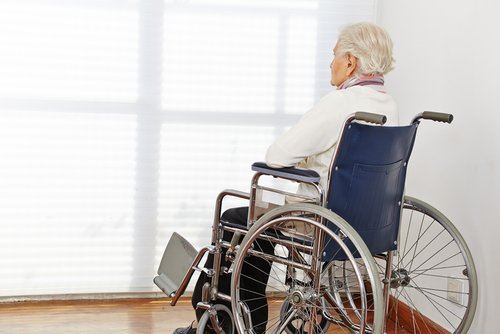 Nursing homes provide a valuable service to elderly residents who benefit from the care, oversight, medical attention, and social settings common to these facilities. As we have discussed in previous blogs, however, there are dangers associated with nursing homes, including abuse and neglect. Whether it is emotional abuse, malnutrition, injuries, financial exploitation, or any other form of elder abuse, these dangers demand attention from the families of elderly residents who may be unaware of or unable to address the issues themselves.
As numerous studies have made clear, there are systemic issues when it comes to nursing home abuse, particularly in reporting and prevention. As such, families should educate themselves not only about the warning signs of abuse, but also the little known secrets nursing homes would rather you not know:
Abuse is more common than you think – While it may be difficult for some to imagine that anyone could abuse individuals in vulnerable states of mental or physical health, the fact is that that vulnerability makes them easy targets. Numerous studies have focused on the prevalence of abuse and neglect in American nursing homes, and many have found that they often go unreported. According to the National Council on Aging, roughly 1 in 10 Americans ages 60 and older have experienced some type of elder abuse (which equates to an estimated 5 million elderly adults abused each year). Don't be misled into believing that your loved one can't become a victim simply because a nursing home says it won't happen.
Contracts may limit your rights – Nursing homes are businesses that want to protect their bottom line, and they may do so at the expense of residents' rights. In recent years, there has been a great deal of attention given to mandatory arbitration clauses in nursing home contracts, which prevent victims of abuse and neglect from filing lawsuits in civil court and requires them instead to resolve disputes in private arbitration, where they are at a disadvantage and where information about allegations can be kept out of the public. While a new rule was passed last year to ban forced arbitration in contracts as a condition for admission, that rule is currently at risk of being overturned under the current presidential administration. When choosing a nursing home, be sure to look closely at the fine print contained in contracts.
Their record of complaints and allegations – While there are resources regarding the records of complaints and abuse allegations filed against nursing homes, it bears reminding that these records may not always be accurate. Nursing home abuse is woefully underreported, and while part of that problem stems from residents in declining states of health and mental faculties, there are also many instances of complaints, investigations, and disciplinary actions against staff being kept secret. Allegations made public are bad business for nursing homes, and some may leverage a broken reporting, regulatory, and law enforcement system to conceal true numbers about the nature of allegations made against staff and facilities. Do your due diligence in investigating records of nursing homes, and take a moment to speak with staff or residents who may be able to shed light on the quality of life in a facility.
They must create tailored care plans – Nursing homes are required by federal law to create care plans for residents, and to submit those plans to the federal government. It is your right to ensure these plans are accurate and tailored to the specific needs of your loved one. Accurate plans can provide valuable documentation of the services and type of care nursing homes knew they needed to provide in the event they failed to do so.
Sexual assault does happen – A recent journalistic investigation from CNN has shown that sexual assault in nursing homes can and does happen, and that systemic failures in handling reports and allegations make the problem overwhelmingly underreported. In fact, CNN found that more than 1,000 nursing facilities in its investigation were cited for mishandling of suspected sexual abuse cases. A large part of this issue comes from the reluctance of staff and even family members to believe allegations made by residents. As such, you should take allegations seriously, and ensure that the nursing home does the same.
As long as there are issues that go undiscussed, abuse and neglect can persist and harm residents. By educating yourself, you can become better equipped with the tools to spot potential issues, and take appropriate action when needed. By working with proven nursing home abuse attorneys like those at Spangenberg Shibley & Liber LLP, you can receive the support and representation to ensure abuse and neglect matters are handled properly with the best interests of you and your loved one in mind.
To discuss a potential nursing home abuse or neglect case, contact us for a FREE consultation.