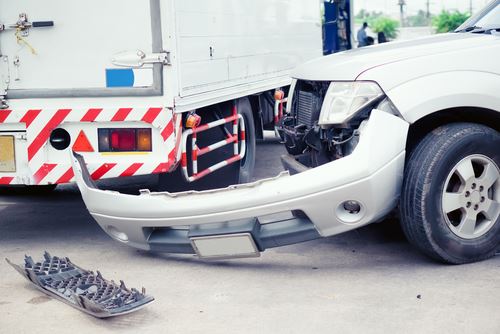 Accidents involving large commercial trucks are uniquely different than those involving a passenger vehicle. While insurance companies in both cases are reluctant to adequately compensate a victim, truck companies make the process more difficult. They often have their own team of investigators, attorneys and, in addition to having the minimal insurance the law requires them to have, are often self-insured. Their job is to minimize the amount of damages they must pay out due to an accident and they will employ numerous tactics to accomplish this. Following an accident, you or your family will likely be contacted by the trucking company's insurance adjuster. They may seem helpful and understanding as they try to obtain a statement from you, but this may not be the case. The reason for their eagerness is to take advantage of your vulnerability in the aftermath of the accident, hoping to elicit a statement that may be a detriment to your case. You are not required to offer a statement, so simply deny the adjuster's request.
In some cases, you will receive a settlement offer from the insurance company, but this will likely be a lowball offer that will not begin to cover present and future medical costs. It may be tempting to avoid enduring a lawsuit, especially if you are in need of funds for medical treatment, but this will hurt you in the future, especially if the medical costs keep piling on. Once you accept the offer, you will not be able to go back and modify it if you discover your injuries are more severe or require more treatment.
Lastly, many trucking companies will make a concerted effort to delay the trial of your case, fabricating every sort of excuse in their attempt to keep justice and compensation out of your grasp. These excuses might range from scheduling conflicts to claiming that they require more time to collect information.
These are only a handful of tactics trucking companies might employ to pay you less or avoid paying you at all. Their job is to make it difficult for injured truck accident victims to recover and move past the traumatic event. Fortunately, if you hire a skilled personal injury attorney, they can help ensure fairness in the process and hold the trucking company accountable for your injuries.