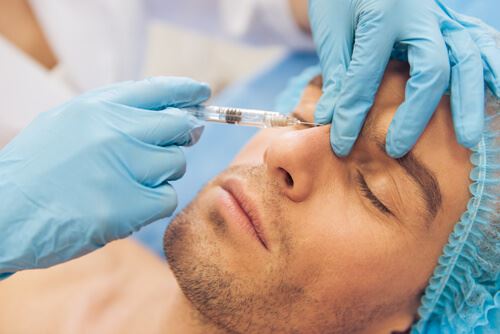 New unsafe drugs claims are centering on the anti-VEGF (anti-vascular endothelial growth factor) drug Avastin (bevacizumab) Genentech, the manufacturer of the drug, is not the target of the claims. Rather, the claims are being filed against compounding facilities that are filling and repackaging syringes used to inject the drugs into the eyes of patients.
Avastin (bevacizumab) is designed to prevent certain cancerous proteins from growing in the eyes, but problems with the drug may be caused during the repackaging, handling, and shipping process.
Conditions Caused by Silicone Floaters
Silicone oil pockets inadvertently injected into a patient's eye can lead to a variety of complications. Most notably, the stray particulates of silicone can cause a permanent IOP (intraocular pressure) increase, requiring additional treatments like ocular surgery to reduce or correct. If unaddressed, increased IOP can eventually be linked to inflammation, infection, sight complications, retinal tearing, retinal detachment, and blindness.
Precautions & Next Steps in Anti-VEGF Cases
Studies warn that any compounding facility working with Avastin (bevacizumab) should utilize freeze watch cards when handling new samples. A freeze watch card will change its color if the drugs had been frozen or refrigerated in the past, which dramatically increases the chances of the medication being contaminated with silicone particles. This simple procedure could significantly reduce the incidents of Avastin eye injection complications.
If you have received an Avastin eye injection and later were diagnosed as having a silicone floater within your eye, you may be able to pursue compensation against the compounding facility that handled the drug before passing it along to a pharmacy or clinic. Spangenberg Shibley & Liber LLP is currently investigating these claims. Our personal injury attorneys headquartered in Cleveland have been helping people pursue fair compensation and justice since 1946, including managing complex class actions filed against large corporations on behalf of numerous parties.
Want to know more about our legal services? Contact us today or fill out an online case evaluation form.