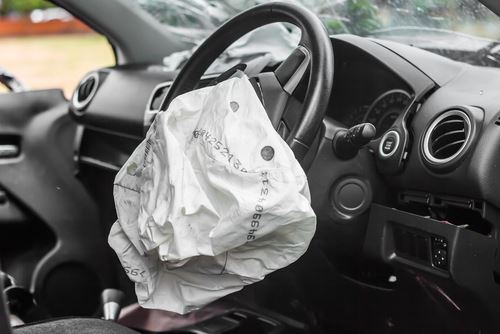 Earlier this year, it was reported that thirteen automakers are recalling over 652,000 vehicles within the United States due to a dangerous Takata airbag inflator recall. Automakers included in this recall are:
Audi
Nissan
Jaguar-Land Rover
Subaru
Daimler Vans
BMW
Mitsubishi

Ferrari
Mercedes
Mazda
McLaren
Karma
Tesla
All of the recalls will replace the front passenger airbag inflators, which are prone to exploding with too much force and may blow apart a metal canister, sending shrapnel into the passenger. Thus far, 16 individuals have died worldwide and over 180 have been injured due to this problem. This marks the largest auto recall in United States history, affecting 69 million airbag inflators and 42 million vehicles.
This issue dates back to 2013, when only six makes were involved. Initially, Takata was reluctant to admit the extent of its fault, stating that propellant chemicals were mishandled and improperly stored during assembly, which affected the inflators. Later, they blamed humid weather. According to documents reviewed by Reuters, Takata also previously blamed rust, bad welds, and chewing gum that was dropped into an inflator. It seemed that the company would go to great lengths to avoid taking responsibility for their dangerously defective product, which had already claimed lives and injured many more.
It was not until this February that Takata officially plead guilty to criminal wire fraud for covering up the engineering defects that caused at least 16 deaths and culminated in this immense recall. Their guilty plea was given 6 weeks after an announcement from the Justice Department, which stated that Takata agreed to a $1 billion settlement, including $850 million to compensate automakers for repairs, $125 million for a victim settlement fund, and a $25 million criminal fine. Three of their executives were charged with fraud.