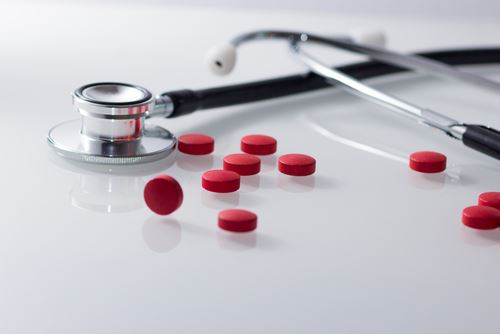 How accurate are drug advertisements and are their misleading claims illegal? This is a question Adrienne E. Faerber, author of a recent study titled Content Analysis of False and Misleading Claims in Television Advertising for Prescription and Nonprescription Drugs hoped to answer. The study randomly selected 84 prescription drug commercials and 84 over-the-counter drug commercials, which aired during nightly news broadcasts between 2008 and 2010. Her study concluded that 60% of prescription drug ads and 80% of over-the-counter drug ads were either misleading or false.
The U.S. Food and Drug Administration (FDA) is aware of this unfortunate and common practice, and calls for health care providers to help solve it and inform them when they see an ad that they believe is misleading.
The study defined "misleading" as an exaggerated claim or a claim that omits important details. An ad was considered "false" if it made a claim for which there was no supportive evidence. Faerber noted that erectile dysfunction drugs were particularly guilty of making unfounded claims or offering half-truths, playing on the idea of readiness, which implies more than physiological response.
While the FDA does not block or grant permission to drug companies to air their ads, they review it once it goes live and notify the company if they spot fallacies. For example, the FDA contacted Merz Pharmaceuticals about an ad for Naftin, stating that it omitted warnings of local adverse reactions, implying that it is safer than it truly is.
Misleading ads are even more common for over-the-counter drugs, which may be owed to the fact that the Federal Trade Commission (FTC) oversees those ads. The FDA tries to be more proactive, whereas the FTC is more reactive and less specialized.
Unfortunately, many of the misleading statements are phrased well enough that they do not violate FDA law or regulation. Incidentally, greater transparency in marketing would only help drug companies, according to Ziv Carmon, a professor of marketing at INSEAD business school. Carmon conducted his own study, which he claims revealed that truthful warnings would help drug companies, leaving an impression of trust in a consumer's mind.
When it comes to making prescription drugs and over-the-counter-medications available to the public, drug manufacturers have a legal obligation to ensure their products are safe for their intended use, and that advertisements and labels adequately inform patients about the product and potential adverse effects. Consumers base their decisions to use a medication or drug on these advertisements and the information released by drug companies. When manufacturers fail to adequately warn consumers, properly inform them about their drugs, or make false and misleading statements about their efficacy and safety, consumers may suffer harm as a result.
When preventable injuries occur in connection to false and misleading claims or failures to properly inform and warn consumers, victims may have the right to hold drug manufacturers accountable and pursue financial compensation for their damages by pursuing a civil personal injury lawsuit. These lawsuits are based on product liability laws, which protect the rights of consumers who are harmed a result of defectively designed, manufactured, or marketed products, including medications and drugs.