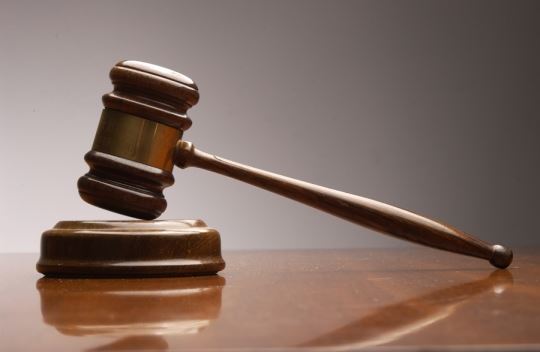 Recall if you will the devastating massacre that occurred during a midnight premiere of the Batman film "The Dark Knight Rises" in a movie theater located in Aurora, Colorado. On July 20, 2012, James Holmes opened fire on an audience, killing twelve people and wounding 70. Although Holmes was found guilty on 165 counts and sentenced to life in prison without parole, it does not come close to remedying the pain and suffering felt by victims' family, friends and community of Aurora.
According to the Denver Post, nearly 60 survivors and their families filed lawsuits against the owner and operator of the Century 16 movie theater, Cinemark. The victims argued that Cinemark should have had armed guards, especially when the theater was expecting nearly 1,000 guests. In May, however, a jury returned a verdict that the company could not be held liable for the attack because its size and scale was so unpredictable that neither the theater managers nor security could have prepared for it.
Now, the theater conglomerate is seeking as much as $700,000 from the victims and their families to help recover its legal costs.
Per Colorado's court rules, the winning side of a civil case is able to recover its litigation costs, which includes a bill for $700,000 filed by Cinemark's lawyers in Arapahoe County District Court. According the Associated Press, this cost covers the expense of preserving evidence, maintaining records, travel and other miscellaneous expenses.
The company has received significant backlash from the request, especially on social media. California Lt. Gov. Gavin Newsom called the action, "shameful," encouraging others to boycott Cinemark. Likewise, an attorney for the survivors, Marc Bern stated that this "is an outrageous attempt to keep the plaintiff's from appealing." Bern filed an objection as of last week stating the amount was unfair and that "[m]any of the costs claimed by Defendants were not reasonable and necessary on their face."
A judge will soon rule on matter of costs and, regardless of the ruling, the Plaintiffs do intend to appeal the finding of no fault against Cinemark.
The ruling that Cinemark is ultimately not responsible in any way for the shootings may be upheld. And frankly, not fully abreast of the facts that were put before the jury, it may be a just verdict. But the taxing of litigation costs to the victims of a tragedy such as this, merely because they seek legitimate redress under an ultimately insufficient legal theory, is patently unjust.
Such policies discourage victims from pursuing justice in cases where their claims are legally sufficient. Further, large corporations such as Cinemark are always the least cost insurer as against both the substantive risk and the related litigation risk. Victims such as the Plaintiffs in this case should not be forced to assume the risk of Cinemark's litigation expenses where those should be, for Cinemark, both a regular cost of doing business and a risk against which they are insured. Cinemark's decision to pursue these fees is tone death and the policy that allows it is contrary to the American system of jurisprudence in which both parties generally are responsible for their own costs. Policies like this are a risk to open courts and should be disfavored in most every instance.