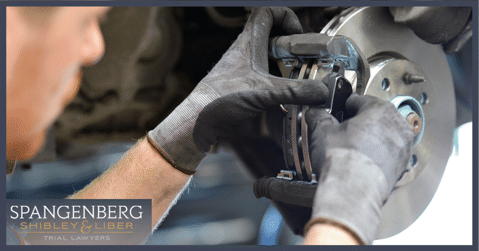 We've discussed how an alcohol vendor can be responsible for a crash and the subsequent injuries you endure. However, there are numerous other situations in which a third party may come into play. One of the most common situations involving a third party and car accidents is product failure.
Many vehicles are recalled each year because of a problem that arises during the manufacturing process. Any kind of problem involving an automotive part can put drivers, passengers, and others on the road in harm's way.
Common Product Defects and Car Accidents
Car accidents can occur because of a product defect, which makes the manufacturer liable for the injury you sustain. Some of the most common defects that lead to crashes include the following:
Brake failure – A brake failure can make it impossible to stop in a timely manner. For instance, when a driver approaches traffic, they expect to stop. Without working brakes, the car may crash into you or other vehicles in front of it.
Unintended acceleration – Some defective systems can have you accelerate at a time when you don't want to. You may lose control of your vehicle, causing a significant crash.
Electrical system defect – When there's a problem with the electrical system, a defect can lead to a vehicle fire.
Tire blowout – When tires have tread problems, they can blowout at any given time. You may lose control of your vehicle, and it may be difficult to stop and protect yourself.
Other defects exist that can impact you after a crash, including seatbelt and airbag defects. In any situation where you suffer an injury in a crash involving a product defect, you can pursue legal action against the manufacturer to seek compensation.
Our Cleveland car accident attorneys at Spangenberg Shibley & Liber LLP are ready to help you understand your options moving forward. Let us guide you through the process, safeguarding your rights and best interests at all times.
For a free consultation, we encourage you to call our firm at (216) 600-0114.