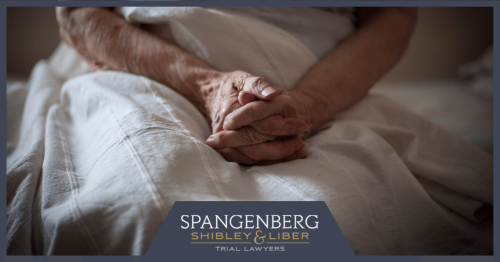 There comes a time in life where a nursing home may not be what you want for your loved one, but it is the best way for them to receive care. Unfortunately, some nursing homes are not what they advertise to be, and the elderly residents can suffer significant harm because of certain actions or inactions.
One thing that can occur to an elderly resident is bed sores. These are often very damaging and can be prevented with proper care. It's important, though, for families to recognize what they are and how they occur to help report the incident and move forward.
Bed Sores and Their Impact on Patients
Bed sores are also referred to as pressure ulcers. When they occur, residents may suffer from skin injuries, as well as damage to the tissue in the affected area. Typically, it occurs on the bony parts of the body and may have serious symptoms such as changes in skin color, swelling, tenderness, and more.
The severity of bed sores varies often and it can be as minor as redness on the skin, or as serious as a deep injury causing harm to the individual's muscle and/or bone. It may result show in the way of broken skin.
What Causes Bed Sores?
There are a number of risk factors for individuals to suffer from bed sores, but they often stem from immobility and a lack of a turn schedule.
When a resident is bedridden and unable to move positions on their own, the staff must move them on a regular basis to help relieve the pressure. Constant pressure, shearing, and friction are the three contributing factors for bed sores.
However, without a turn schedule in place, the resident is left to try turning on their own (shearing or friction) or they may be in the same position for a number of hours (pressure). This can lead to serious bed sores.
Our Cleveland nursing home abuse attorneys recognize the problems when nursing homes don't provide necessary care, including turn schedules, to residents. Serious problems like bed sores can occur and there is a risk of infection that can require immediate medical care.
With Spangenberg Shibley & Liber on your side, you can have peace of mind knowing that dedicated advocates are working to obtain justice for your elderly loved one. We're here to help you every step of the way.
Call our firm todayat (216) 600-0114.