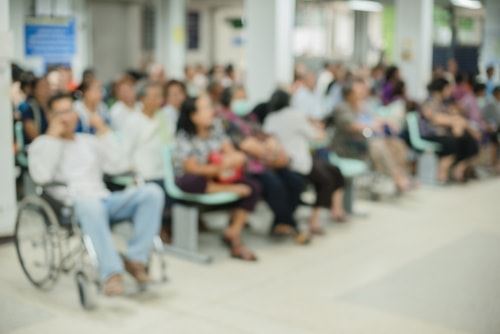 With 163 million visits to the emergency room each year in the United States, it is no surprise that the emergency room is often crowded and full of patients waiting for help. Patients go to the emergency room for a variety of reasons such as unexplained, sudden illness or serious injuries, both of which require the full attention of the nurses and doctors on staff.
Unfortunately, with the emergency room receiving so many visitors, it can often leave room for a number of potential errors to occur. Here are some of the issues that may be encountered in the emergency room and what you can do about it.
Misdiagnosis
With so many people coming in and out of the emergency room, it's easy to see how doctors may make a quick determination on a condition someone may have. Unfortunately, this can lead to multiple mistakes in the diagnosis of the condition.
Because of the many conditions that do exist with similar symptoms and the nature of the emergency room, it's easy for a patient to be misdiagnosed or discharged without a diagnosis for a potentially life threatening condition.
Spread of Infections
The emergency room is full of all types of individuals with dozens of different conditions. One of the primary reasons they have gloves and masks is so people can use them to prevent spreading illnesses. Unfortunately, not everyone takes the necessary precautions to prevent the spread of infections.
As such, if a medical facility fails to isolate individuals with serious infections, or they use the same tool on multiple patients without proper sterilization, they can be held responsible should the condition cause significant harm to a patient.
Other issues can also arise, including mix-up with patient information, incorrect prescriptions, and more.
If you've been injured due to medical malpractice in an emergency room, know that you have rights to pursue justice against the medical professional who was negligent in your care. Our Cleveland medical malpractice attorneys have the knowledge to guide you through the process.
Trust in Spangenberg Shibley & Liber to protect your rights when it matters the most. We'll help you understand what legal options you have and stand in your corner as we seek the compensation you deserve to cover the damages you sustained.
Call our firm today at (216) 600-0114 to discuss your potential case.