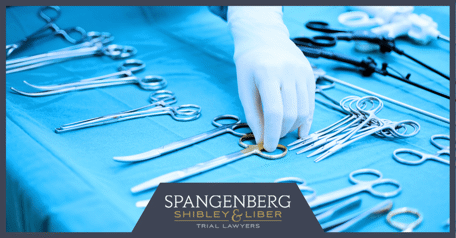 Surgical errors are some of the worst mistakes a doctor can make. These types of errors cause countless individuals to suffer from long-term pain. As such, whenever a surgical error occurs, it's crucial to recognize who is liable.
Understanding liability can help you recognize your legal options. You will know who to take legal action against and what ability you have to pursue compensation. Here are some of the things you should know about when the doctor is liable and when the hospital is at fault.
Doctor Liability
Doctors are liable in virtually all cases of surgical errors. It is the doctor's responsibility to ensure they are operating safely. Unfortunately, they may fail in their duties and cause one of the many surgical errors.
The doctor is liable when he or she does anything during surgery or immediate post-operative care that causes you harm. You will take legal action against the doctor responsible for his or her errors. You must have reliable legal counsel during this time as the negligent party will also have strong representation.
Hospital Liability
In many situations, the hospital will do as much as possible to separate the organization from the negligent doctor. Hospitals try to remove any liability from themselves when they contract the doctor, not employ him or her.
The hospital may still face liability in some ways if you can show that they knew of the doctor's negligence or history of errors. If the hospital knows of the doctor's negligence but continues to allow him or her to operate within its doors, they hold some liability.
We know that doctors make mistakes in numerous ways. Whether they are dealing with the stress of outside life or the environment is not safe for working conditions, doctors must still take proper care during crucial procedures.
At Spangenberg Shibley & Liber, our Cleveland medical malpractice attorneys work hard to help you move forward after this traumatizing situation. Trust that we'll go the extra mile to provide you with the committed advocacy you need to pursue the maximum compensation possible.
To speak with an attorney, call us at (216) 600-0114 today.