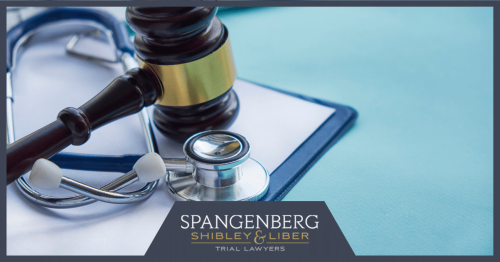 Medical malpractice cases can be complex with so many issues to contest. However, you don't truly hear about all of them because they don't always make it to the public spotlight in trial. Instead, many medical malpractice cases settle without much publicity.
There are multiple reasons a medical malpractice cases end in a settlement. Understanding why can help you prepare properly for your case so you understand what comes next and what rights you have to pursue the compensation you need.
Avoiding the Legal Process
The legal process can be difficult, long-winded, and expensive. Because of this, many hospitals, doctors, insurance companies, and other parties who may be involved want to avoid it. They want to get through the situation as quickly as possible and potentially keep the situation under wraps.
Avoiding a Publicity Nightmare
The legal process opens up the specifics of the case to the public spotlight. Settlement can potentially keep things confidential. This is often enough incentive for the defendant to get the settlement done with a favorable amount to the plaintiff.
Which Option Is Best for You?
There's no determining which option is best for your given situation until you are actually in the middle of it and pursuing the compensation you need. While more than 90% of medical malpractice cases settle, it's important to know that defendants in these matters are not always willing to pay out the full amount you need.
They have a focus on profits and they are hoping your losses allow you to make a quick decision to accept whatever they offer. Before you do this, though, you should speak with a lawyer and have him or her consult regarding the most favorable action in this situation.
You may be able to obtain more by taking the case to trial. Our Cleveland medical malpractice lawyers can help explain your rights and options, guiding you to the most favorable decision possible, and helping you navigate whichever process you decide.
Trust in Spangenberg Shibley & Liber to be the advocates you need when you need them most. We're ready to answer your questions so you have a better idea of what to expect at every stage of the process.
Call us at (216) 600-0114 today to discuss your rights.