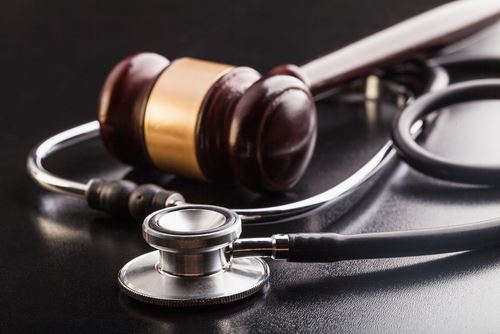 When it comes to medical malpractice, health care providers have a legal duty to ensure they take reasonable steps in treating patients appropriately and reducing risks of preventable injuries. While this legal obligation of course applies to nurses, doctors, and specialists who provide medical care directly to patients, it can also apply to hospitals, facilities, and various health care providers in charge of hiring and employing medical staff.
Because health care providers have a duty of care when hiring and retaining medical professionals who provide treatment in their facilities, they can be held liable if their negligence results in patients suffering preventable harm. That's because medical professionals with certain red flags and a history of negligence could subject patients to substandard care, and increase their risks of suffering preventable harm. This is precisely what has become the center of debate over the hiring practices of the Department of Veterans Affairs.
According to an investigative report from USA Today, there is evidence to suggest that the Department of Veterans Affairs has been hiring doctors with a history of medical malpractice. The investigation further reveals that in some cases, the hiring of doctors who previously faced disciplinary action from medical licensing boards may have also been illegal. Here are a few details from the investigation:
In one particular case, the VA hired a neurosurgeon who faced over a dozen malpractice claims and settlements in two states, including cases involving surgical errors that left patients, permanently impaired, paralyzed, or dead. Following one patient death, the Wyoming medical board revoked his license. Despite the red flags, he was hired by the VA to serve veterans from numerous counties in Iowa, Illinois, and Missouri, where some of his patients have already experienced complications.
Internal reports revealed that VA hospitals have also hired psychiatrists with histories of board disciplinary actions. This includes an Oklahoma VA hospital that hired a psychiatrist sanctioned for sexual misconduct (and who went on to engage in a sexual relationship with a VA patient), and a Louisiana VA clinic that fired a psychologist who was determined to pose a direct threat to patients after he was hired with felony convictions.
Hiring practices in these cases and others have been cited as illegal by VA officials, as federal law prohibits the agency from hiring medical providers who have had their licenses revoked by a state medical board, even if they hold valid licenses in other states.
The VA has announced that it will be conducting independent, third party reviews of hiring practices at VA facilities throughout the country to determine if they are legal and do not pose unreasonable threats to patient safety.
As detailed in the USA Today report, the VA does have strict guidelines when hiring doctors and other medical professionals. However, officials at VA hospitals and clinics have discretion when reviewing applications from providers who disclose previous disciplinary actions and medical licensing issues, provided that they do not involve revocation, malpractice, or criminal convictions.
Questionable hiring practices, as well as negligent retention of unfit medical professionals, could implicate the VA in medical malpractice cases and other civil lawsuits filed by patients who suffered harm. That's because hospitals and health care facilities can be held accountable for negligent hiring and retention of unfit employees who cause injuries to patients, especially when hiring or retention violates policies or state or federal laws.
At Spangenberg Shibley & Liber LLP, our Cleveland-based attorneys have earned national recognition for our work representing victims of personal injury and medical malpractice. This includes representing seriously injured patients and families who were harmed by the negligence of nurses, doctors, nursing homes, and hospitals. If you have questions regarding your rights and whether you may have a potential medical malpractice claim, our legal team is available to review your case during a FREE and confidential consultation. Contact us to get started.