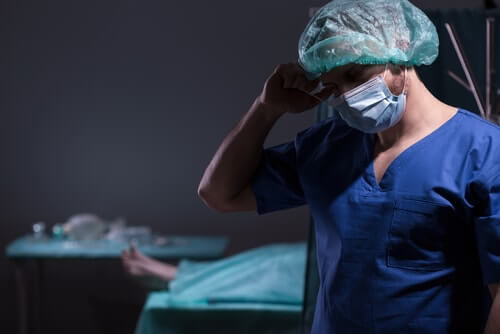 While there should never be an incident in which negligence occurs in a medical facility, there are some situations in which an a negligent act does happen. Unfortunately, this often results in someone's injury and they must deal with the long-term impact.
However, despite some of these actions being more common knowledge, there are specific things in the medical world considered to be never events. This means they should never happen, no matter the situation. These are the never events listed in the medical malpractice world.
Surgical Errors
Surgical errors come in a number of different forms and it's important to understand what they are and how they are dangerous.
Surgery performed on the wrong patient can result in someone receiving an unnecessary procedure. It's often a result of communication errors, in which case, there can be other issues including anesthesia errors and more.
Surgery performed on the wrong body part means that the patient undergoes surgery, but it's on the wrong part of their body.
Surgical instruments being left inside the patient means that surgeon finished the procedure and left something such as gauze or a clamp, which could cause infection or organ damage.
Healthcare Errors
When someone is admitted into the hospital, it is the facilities duty to provide proper care to the patient. Unfortunately, this doesn't always happen and there may be issues that arise, such as a patient falling from their bed when not monitored properly. This also exists if the patient is discharged to an unauthorized individual and they sustain injury.
Environmental Errors
Some environmental issues may exist in medical facilities that put patients in danger, including the wrong gas in oxygen lines, potential fire hazards, and more. For instance, if there are electrical problems and pose a risk to a patient nearby, this is a never event.
Our Cleveland medical malpractice attorneys at Spangenberg Shibley & Liber LLP work hard to represent those who have been hurt as a result of medical negligence. We're well-aware of how serious this situation is and what the long-term impact can be.
If you or someone you love has been affected, we're here to help. Trust that we take medical malpractice matters very seriously and we're truly dedicated to guiding you through the complex matters, seeking the most favorable outcome possible.
Schedule your free consultation by calling our firm today at (216) 600-0114.