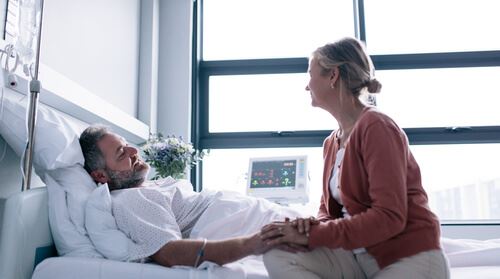 Victims of medical malpractice are often left to deal with the long-term hardships associated with the injuries or conditions they experience. These are often damages that are sustained physically, emotionally, and financially and they can be difficult to cope with.
Recognizing how medical malpractice impacts someone is important to helping them understand the ways that they can heal and move forward. Here are some of the physical and emotional impacts a person may need to endure moving forward.
Physical Damage As a Result of Medical Malpractice
Physical damage—both internally and externally—can be catastrophic when caused by medical malpractice. This is because the patient may suffer from situations including missed diagnosis or surgical errors.
Missed diagnosis and incorrect tests can result in a patient not receiving the right treatment and developing a very serious condition. Surgical errors can cause physical damage due to surgery being performed on the wrong part of the body or wrong patient, or items being left in the patient causing infection or organ damage.
Emotional Impact After Medical Negligence
Many people are unaware of the potential emotional trauma that may arise following medical malpractice. Unfortunately, it does exist. After all, how can you fully expect to trust someone again after their actions have wronged you and caused serious harm?
In some situations, individuals may experience trauma to the point that they experience fear and anxiety whenever they need to see a doctor again. They may be unable to go through many situations without feeling the heavy burden of something potentially going wrong.
At Spangenberg Shibley & Liber LLP, our Cleveland medical malpractice lawyers understand how difficult it can be to endure the long-term impact associated with the serious nature of a medical error. Our firm works hard to represent the rights of those who have been wronged.
We focus on protecting your rights and your future because you deserve to have tenacious advocacy. Trust that we'll be in your corner, doing whatever we can and going the extra mile to help you seek the most favorable outcome possible.
Call us today at (216) 600-0114 to discuss your potential rights.