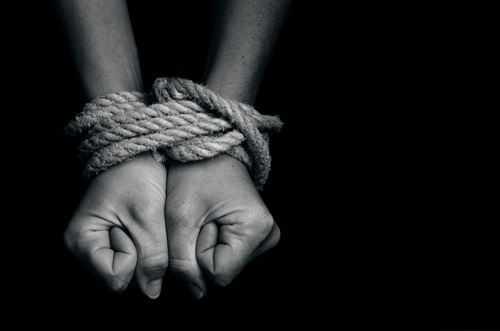 Human trafficking is a global issue that encompasses many types of modern day slavery. From sexually enslaving children and adults = to domestic servitude and the unlawful recruitment of child soldiers, people of all ages are forced into illegal, unethical and dangerous circumstances when involved in human trafficking.
While this issue is quickly gaining more attention in the public eye, it is certainly not a new problem. The more knowledgeable we are about it, however, the better we can fight it and save victims in need. In fact, human trafficking awareness training is available through the Department of State's TIP Office, which provides educational materials on the indicators of human trafficking.
Anyone can make a difference in getting the word out. There are no socioeconomic groups or communities that are immune to this crime, so everyone should participate in raising awareness. Many of us use social media, so why not use it as a platform to discuss this hidden problem? There are many documentaries that have a wealth of information about human trafficking. Host a viewing party and discuss how you may be able to help. No action is too small.
Spangenberg Shibley & Liber LLP is hosting its 2017 Video PSA Scholarship Contest, inviting students who share our passion about important social issues to participate by submitting an original 30 to 60 second video on the following topics:
What can college students do to raise awareness about campus safety issues?
How can we help raise awareness about privacy and online security in the digital age?
How can we help to raise awareness about Traumatic Brain Injuries and prevention?
How can young people raise awareness and help prevent human trafficking?
Read the full details of our scholarship contest here.
Learn more about human trafficking and how to join the fight against it at Polaris.