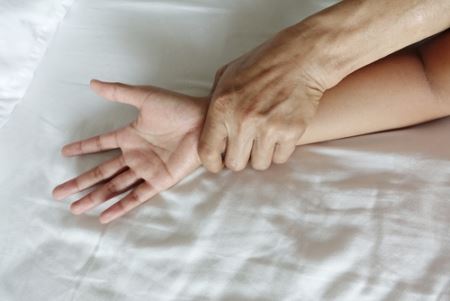 Imagine that you have a 15-year-old daughter. You send her to church – a place that should be considered safe, a place where one may seek guidance within the walls of its protective sanctuary. Imagine that this young girl is repeatedly raped by her pastor, a man in a position of trust, whom the church hired with the knowledge of his predatory nature and past. You want justice and take the case to court where a jury awards compensation for her pain and suffering with a $3.6 million verdict. However, Ohio's 2005 tort reform legislation limits the damage amounts for pain and suffering, which results in a reduction of the amount down to $350,000, a completely arbitrary number. Instead of protecting the victim, and upholding the jury's verdict of $3.6 million against the employer of the rapist who the jury found responsible, the court upholds the constitutionality of tort reform legislation arbitrarily capping noneconomic damages.
That is exactly what happened to Jessica Simpkins and her family. A jury – members of our community who sat and heard all of the evidence in the case – determined that the defendant church that employed Jessica's rapist was responsible and also determined that Jessica's pain and suffering that resulted from her being repeatedly raped by her pastor was $3.6 million. After the jury left the courtroom, however, pursuant to Ohio's tort reform statutes, the judge reduced the verdict to $350,000 – all without the jury knowing. The reasoning behind Ohio's legislation was that the limit provides "a fair, predictable system of civil justice." It is hard to imagine how Jessica's case could ever be interpreted as justice, predictable or otherwise.
This, unfortunately, is the reality for parents and children in Ohio. The damage done to survivors of these insidious crimes by sexual predators reverberates throughout their lives, often resulting in post-traumatic stress disorder, and impacting them for years to come. In Ohio, those deemed responsible for enabling these predators are only responsible to their victims for up to $350,000 in noneconomic damages, no matter what a jury – the conscience of the community – decides the harms and losses to be. And, as Jessica's case indicates, the Ohio Supreme Court believes these laws protect our constitutional right to a trial by jury.