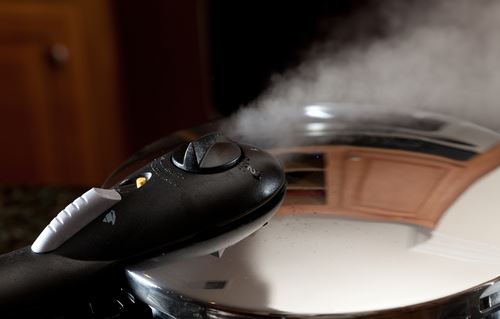 Advertised as a newer and faster way to cook your meals, the Power Pressure Cooker XL by TriStar Products has gained much attention recently, but not because of its efficiency.
The "as seen on TV" product, which has also been found in major retailers such as Target, Walmart and Bed Bath and Beyond, has been found to explode on customers, causing second and third degree burns.
Customers in multiple states including Georgia, Florida, Texas and Pennsylvania have reported that their Power Pressure Cooker XL has exploded during use; a situation where the lid of the cooker flies off, causing steam and extremely hot liquids to land on whomever is near.
In June 2015, CBS Miami reported that when a Florida couple was making a dinner, the husband went to open the Power Cooker and the lid of it shot off; boiling hot soup flew everywhere, leaving the husband with second and third degree burns on his arms and legs. His wife also sustained a small burn and a swollen hand. Likewise, a woman in Atlanta, Georgia, was making a chicken stock when, without any warning, the top blew off resulting in severe burns to her torso.
The Power Pressure Cooker XL has not only had a hand in injuring adults, but children too. A nine-month-old baby in Texas and a 14-year-old boy in Georgia were both the victims of the exploding pressure cooker.
Despite the company's statement that the pressure cooker's lid cannot be removed until internal pressure has dissipated, it is evident that their product is defective, dangerous and should be removed from the market.
If either you or a loved one were injured by TriStar's Power Pressure Cooker XL, contact us today to learn more about what we can do for you.