A Recent large control study by the Slone Epidemiology Center in Boston, Mass, and the Centers for Disease Control and Prevention in Atlanta, GA, detected a 2-fold increased risk of cleft palate associated with Zofran taken for NVP in the First trimester of Pregnancy.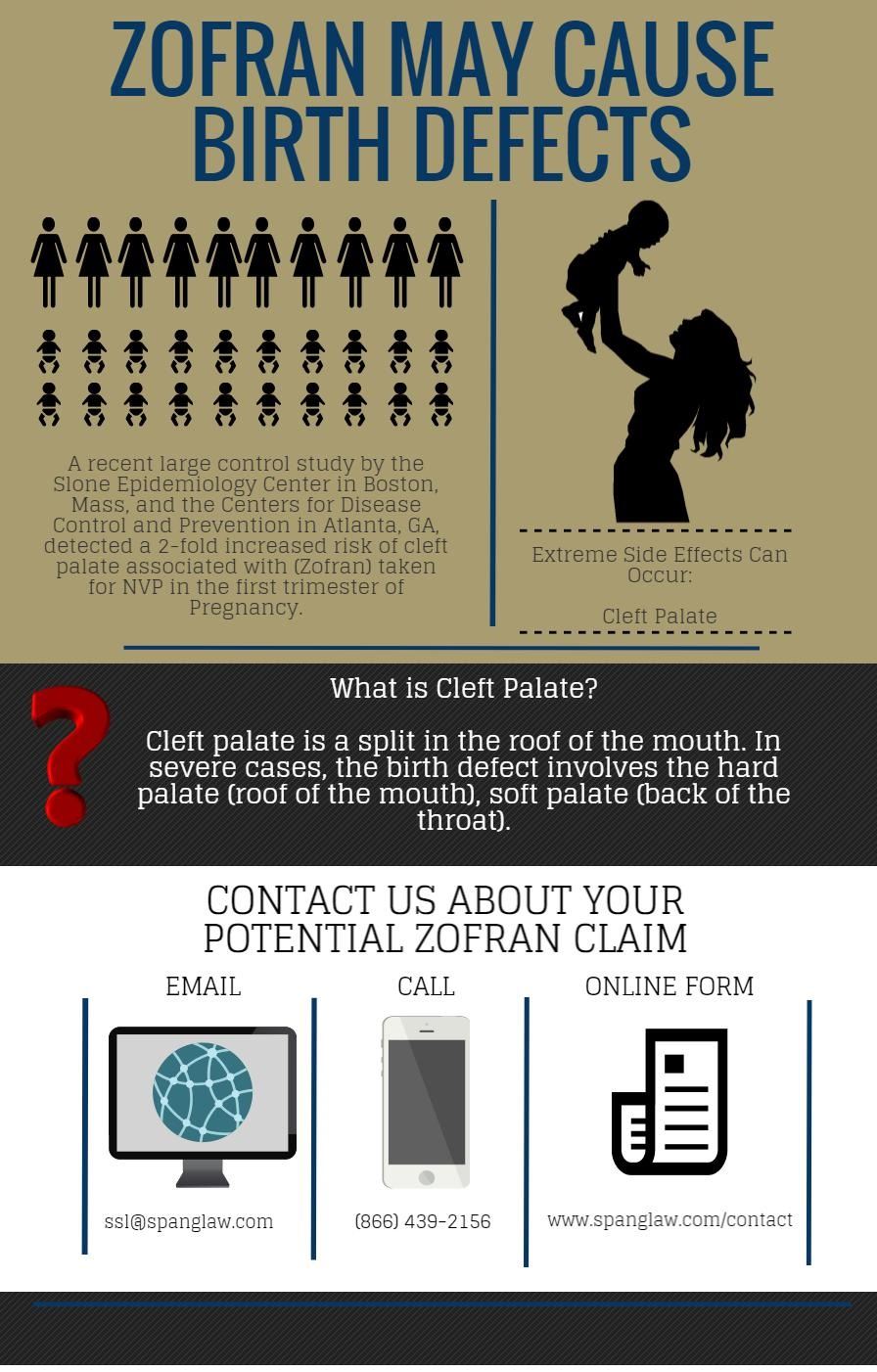 WHAT IS CLEFT PALATE?
Cleft Palate is a split in the roof of the mouth. In severe cases, the birth defect involves the hard palate (roof of the mouth) and soft palate (back of the throat).