The Spangenberg Law Firm hosted a Lunch 'n Learn last month, featuring guest speaker Adrian Dayton, Esq., an internationally recognized expert on social media and networking for lawyers. We were joined by colleagues from over fifty area law firms for this educational program, held at the beautiful Cibreo Italian Kitchen on Playhouse Square.
Adrian was recently named by the National Law Journal as a top social media consultant. In addition, he is a contributor for TechnoLawyer's BigLaw and is the author of two books, LinkedIn & Blogs for Lawyers: Building High Value Relationships in a Digital Age, and Social Media for Lawyers: Twitter Edition.
Whether a newcomer to social media or an expert, everyone came away from the event with a deeper understanding of the growing importance of social media to the legal community and a To Do list of practical tips for implementing a personal social media strategy, including how to improve and optimize Twitter and LinkedIn profiles and how to tie these new platforms into your practice. We wanted to share some of the key take-aways as well as photos from the event.
Top LinkedIn Tips from Adrian Dayton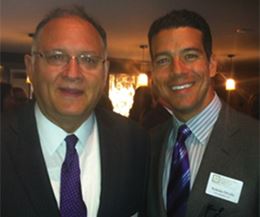 Set aside of 5-10 minutes each day to connect online with referrals and clients.
In the Summary, focus on "your best hits." Summarize what you are best at and don't be afraid to exclude things.
Add presentation slides or favorite videos to your LinkedIn profile
Title your LinkedIn headline with your most valuable asset or niche
Upload contacts through your email, but don't Select All
Consider upgrading to a premium profile, but only if you already use LinkedIn every day.
Adrian Dayton's Top Twitter Tips: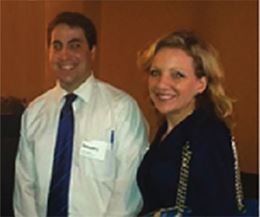 Follow – find people you want to follow
Care – what people have to say by sharing tweets
Follow – more people
Share – articles related to your practice area
Find – someone interesting and email or call them
Connect – with someone you just met
Re-Tweet – Reshare tweets
Repeat!