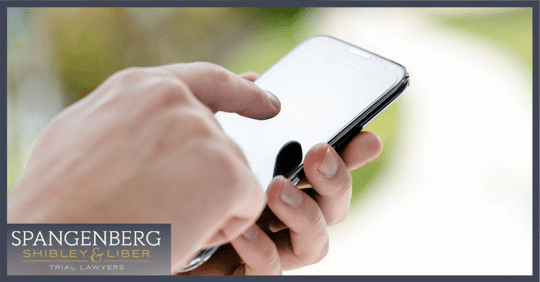 When you pay a monthly premium to the insurance company, you expect them to be there for you when you need them most. Unfortunately, in car accidents involving negligence, you're not going through your own provider. You're going through the responsible driver's insurance provider, and they're not always looking to help you out in the way you need.
The insurance company is a business. It's their priority to protect their bottom line. As such, they may use tactics to deny your claim. One thing they'll try to secure during the process that can help their cause is a recorded statement.
Why Does the Insurance Company Want a Recorded Statement?
After an accident, you're going to provide an initial report to the local authorities and your insurance company. As your insurance company works with the other driver's provider, they will relay your statement. To try and confirm your story, the other driver's insurance company will request a recorded statement.
While you may think this is a routine part of the process, the recorded statement is not always in your favor. The insurance company wants you to say something that contradicts your initial statement. They want the recorded statement to be something they can use against your claim.
What are My Rights Regarding this Recorded Statement?
Don't feel as though you're alone during this process. You have the right to have an attorney with you for the recorded statement to prevent you from saying anything that can damage your claim. Your attorney can answer specific questions the insurance company may have.
If the insurance company tries to get your statement without your lawyer present, you can let them know that you want to have your attorney while providing this statement.
At Spangenberg Shibley & Liber LLP, we're here to protect your rights. We know what the insurance company will try to do to deny your claim or pay out much less than you deserve. Our goal is to prioritize your best interests, working to increase your chances of obtaining the benefits you need.
You can trust in our Cleveland car accident attorneys to explain your rights every step of the way. Let us be your voice to pursue compensation and justice.
For a free consultation, call us today at (216) 600-0114.