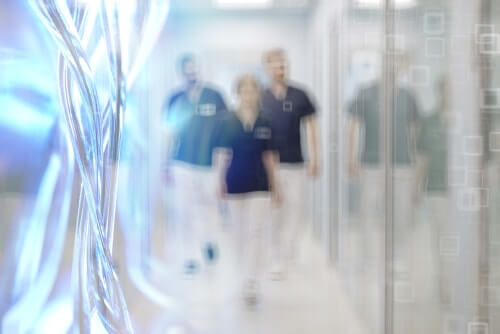 Malpractice. Negligence. Whatever you call it, any time it happens, people can get hurt. When the person responsible is supposed to be a trusted figure—a medical professional—it can be even more emotionally damaging.
Nobody expects that when they go to a place responsible for their health and well-being that they will walk away worse than when they entered. Unfortunately, this happens far more often than many people may think for various reasons—all of which put the patient at serious risk.
Knowing how serious medical malpractice can be and why it is so important for medical professionals to be careful in their care of patients is very beneficial. Below, we explain how serious medical malpractice is and how it may happen. Here are some of the things that you should know.
What Is Medical Malpractice and How Serious Is It?
Medical malpractice is a wide-encompassing term that covers several different mistakes and acts of negligence that may occur in a medical facility. Each of these acts is dangerous and puts the patient at serious risk of physical harm and the potential for health problems.
Some of the actions that are considered medical malpractice include the following:
Misdiagnosis: Imagine having symptoms that look like they're related to a minor health condition. The only problem is that they are the same symptoms as a more serious ailment and the doctor diagnoses you with the minor condition. What happens? This means that if you have the serious condition, you may not get the right treatment and it can continue to get worse if not properly diagnosed.
Improper tests ordered: When a doctor believes that a patient has a specific injury or condition, they most likely will order tests to confirm the condition. If the doctor orders the wrong tests, it could mean that a condition is missed and there may be a missed diagnosis.
Communication errors: The idea of mistaken identity is enough to make anyone panic, but when it has to do with issues of your health, it can be extremely damaging. When communication errors occur in medical facilities, it could result in the wrong charts being matched up with the wrong patient, thus an unnecessary procedure being performed or a misdiagnosis. This is why it's important for doctors to ask for the patient's date of birth or some other personal identifier to ensure they have the right person.
Surgical errors: Surgical errors are some of the most dangerous because of the potential damage they can cause. For example, surgical errors can include instances in which the patient has surgery performed on the wrong body part, or when surgery is performed on the wrong patient. Another potential issue is the doctor leaving surgical equipment inside a patient after the procedure is over.
Birth injuries: There are some errors that can happen during the pregnancy or labor for a mother and baby. These errors can result in serious and lifelong injuries to the baby and developmental issues. This could include situations involving failure to perform an emergency C-section, prolonged delivery, improper monitoring of a fetus, and more.
What Kind of Injuries Can Be Sustained?
Patients harmed as a result of negligence in a medical facility may sustain different injuries—all of which can be serious depending on the associated circumstances. It is dependent on the severity of the situation and what may have caused the pain.
For example, surgical errors may cause more significant damage than ordering the wrong tests, especially in the immediate future. Similarly, medication errors can be more dangerous than if there was a smaller issue to occur. However, all errors in a medical facility can lead to catastrophic harm.
How Does Medical Malpractice Really Occur?
There are many instances in which medical malpractice can happen and there may be multiple people responsible for the injuries sustained. For instance, one potential issue could be an understaffed or undertrained facility with not enough people to give the proper care to a patient.
This can also result in communication errors or falls when a bedridden patient tries to do something on their own.
Similarly, if the hospital fails to hire qualified individuals to provide care for patients, the healthcare professional may not recognize potential conditions and the risk of medical malpractice may be heightened.
There are other errors such as environmental problems, emergency room issues, and more. All of which can simply be caused by doctor oversight, untrained or undertrained professionals, understaffed facilities, system errors, and more.
What Can Be Done After Someone Sustains an Injury?
Individuals who have been hurt as a result of medical malpractice have the right to pursue legal action against the medical professional or healthcare facility responsible for the harm. This means seeking compensation to help cover related medical expenses, lost wages, rehabilitation costs, and personal damages.
At Spangenberg Shibley & Liber LLP, we have spent more than 70 years representing individuals injured because of negligence. We understand these complex cases and provide thorough, trusted representation on which you can rely.
Our Cleveland medical malpractice lawyers have been consistently recognized for their legal prowess, earning a reputation of excellence in and out of the courtroom. You can be sure that when your well-being and rights are being challenged, you can trust us to be the advocates you need when you need us most.
We have helped recover over $1 billion in verdicts and settlements because we truly care about what these results mean for you and all those who have been hurt. We're ready to stand up for your best interests, too.
Call our firm today at (216) 600-0114 and discuss your potential case in a free consultation. We'll explain your rights and options and help you move forward in a manner focused on seeking the favorable outcome you desire.