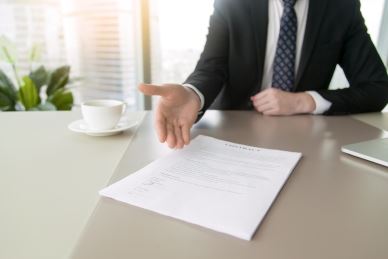 Personal injury cases threaten the bottom line of insurance companies, as they are often the ones who handle and pay out claims when victims are harmed by their policyholders – including negligent drivers who cause car accidents, negligent medical professionals who harm victims due to malpractice, and more. Insurers are often more focused on profits over people, and because of that, there are certain things they don't want victims to know – things that can help victims better protect their rights and secure the full amount of compensation they deserve.
At Spangenberg Shibley & Liber LLP, our Ohio personal injury lawyers are well aware of the ways insurance companies handle personal injury claims, as we have been fighting against them on behalf of clients since 1946. While we provide our clients with the representation they need to level the playing field with insurance companies and fight to make sure they aren't taken advantage of, we want all victims and families to have the information that can make the difference in their cases.
Below are a few critical things insurance companies want to keep secret:
Victims can seek help from a lawyer– Insurance companies capitalize on victims' lack of familiarity with the personal injury process, the laws involved, and their rights, and they work aggressively to take advantage of what you don't know. They want to handle and resolve cases without victims retaining a lawyer, as it improves their chances of paying less than a claim is truly worth and means there isn't a threat of litigation. It can also allow them to successfully implement tactics that enable them to place blame on a victim by using what they say against them, or pay less by offering lowball settlements. Don't expect an insurance company to tell you that you have a right to an attorney; one who can guide you through all phases of the process and maximize your potential for a full and fair recovery.
Working with an attorney can maximize compensation – There's a significant reason why insurance companies don't want victims to know they can work with attorneys to handle injury claims – it typically means they will have to pay more. In fact, several studies, including one from the Insurance Research Council, have reported that auto accident victims with a personal injury attorney recover more compensation on average than those who go without representation.
3.Early settlement offers don't have to be accepted – Because insurance companies care more about their bottom line and profits than they do people, their goals are focused on paying as little as possible. One common tactic to achieve this is to offer victims compensation in the form of a settlement. These offers are commonly made early on in a case, before victims know the full scope of their damages, and they are generally final.
Victims should understand their damages – Insurance companies don't want you to know the full value of your case, which is why they use tactics like lowball settlement offers early in the claim process. When victims don't yet know the full scope of their injuries (including what medical treatment and procedures they will require, how long their recoveries will take, and how much treatment will cost), future medical expenses, and other past and future damages (such as time off work and their pain and suffering), they are more likely to accept offers without knowing that they are not enough to cover all their damages. Should a victim accept less than they deserve, they can put themselves on the hook for covering costs they didn't know about or anticipate, including any future medical needs caused by their injuries.
These secrets insurance companies don't want victims to know is only an example of the many ways insurers fight to dispute, deny, and underpay claims. If you want protect yourself and your right to a full financial recovery of your damages, working with experienced attorneys like those at Spangenberg Shibley & Liber LLP should be your top priority. To discuss a potential case, contact our firm for a FREE consultation. Our Cleveland-bases lawyers proudly serve clients throughout the state.