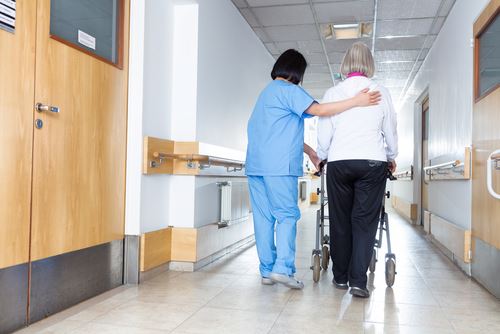 The health and safety of your loved one is of the utmost importance, so if you suspect that they are being neglected, but not in immediate danger, it is important to report it by contacting the Adult Protective Services (APS) agency in the state in which the elder is being cared for. You may also want to tell a friend, family member, doctor, or contact the Eldercare Locator.
After you report your suspicions of neglect, the APS agency will decide if there is a possible violation of elder abuse laws and, if they believe your loved one is being neglected, a caseworker will be assigned to investigate the situation. If intervention is necessary, services will be made available. If the suspicion is not substantiated, the APS agency will may work with other community agencies to provide any social or health services your loved one may require.
Even if you suspect that your loved one is being neglected, that person has the right to refuse the APS agency's services. The APS may only intervene if the senior agrees or if he or she has been declared incapacitated by the court and has an appointed guardian. In states where elder abuse is a crime, such as Ohio, there may be a requirement to report suspected abuse or neglect to a law enforcement agency.
If you are unsure if your loved one is being neglected, here are some common signs to be mindful of:
Weight loss and malnutrition
Dehydration
Bedsores
Withdrawn behavior
Injuries from falls
Changes in personal hygiene
Depending on the type of neglect a senior may be enduring, there might not be physical signs of it, particularly if it is emotional or social neglect. If a senior is not regularly visited by family, many of these signs can be missed and they might have difficulty expressing concerns regarding care.
If you suspect that your loved one is in immediate danger, call 911 or the local police for immediate help.