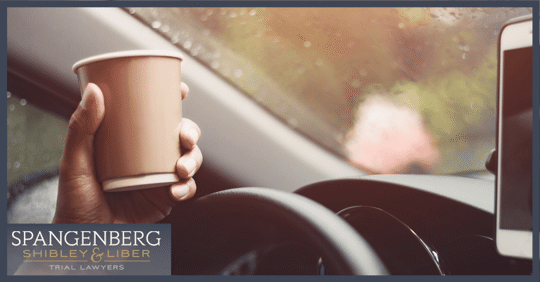 If you suffer an injury in an accident, you need to understand how liability plays a favor when pursuing compensation. Recognizing liability means knowing what may cause your accident and who is responsible for your damages. This blog will detail some of the most common causes of car accidents and who is at fault.
Drunk Driving Accidents
According to the Ohio State Highway Patrol, there were 368 fatal crashes in 2018 involving OVIs. Drunk driving is one of the most dangerous things a person can do on the road. Alcohol impairs vision and judgment, making it nearly impossible for someone to operate a vehicle safely.
If you suffer an injury due to a drunk driver, it is the negligent driver who is responsible for your damages. Drunk driving is a criminal act, making it essential for you to contact local law enforcement if you experience an accident involving an intoxicated driver.
Distracted Driving Accidents
Distractions play a large role in many of the accidents that occur on our roads. Whether someone is texting while driving or simply daydreaming, whenever the driver is distracted, they're negligent. If the distracted driver crashes into you, they're responsible for the damages. In some situations, distractions can involve other parties, and this can play a role in the crash.
Fatigued Driving Accidents
Driving while fatigued can have similar effects as intoxicated driving. You may notice someone is swerving between lanes, driving erratically, braking for no reason, or speeding up and slowing down. These are common signs that someone is either drunk or tired, and they can cause significant harm in this state.
Our Cleveland car accident lawyers can work with you to determine what negligent act caused your accident and how to hold the responsible party liable. We'll go above and beyond to protect your rights and put you in a favorable position throughout the process.
At Spangenberg Shibley & Liber LLP, we prioritize your rights and best interests. We'll work to determine your options moving forward and provide the tenacious representation you need to pursue compensation.