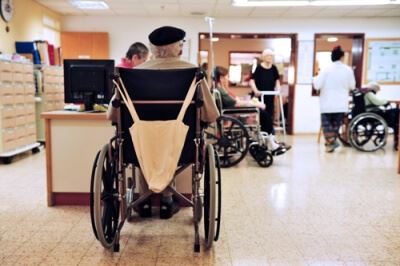 As civil trial lawyers, our team at Spangenberg Shibley & Liber LLP knows we play an important role in helping victims of negligence, abuse, and injustice make their voices heard, especially when they face off against powerful corporate entities that have the resources to quiet them. This is especially true in cases of nursing home neglect and abuse, which not only commonly involve health care companies, and powerful insurance providers from which they purchase commercial coverage, but also the most vulnerable types of victims, some of whom may lack the ability or willingness to speak out.
With such an uneven playing field and systemic problems that allow elderly residents of nursing homes and assisted living facilities to continue to be victimized, the odds are all too often stacked against victims and their families. The most effective equalizer, however, is the civil justice system, through which victims and their loved ones can not only seek the justice and compensation they deserve, but also help spark needed change.
Here are a few ways the civil justice system protect victims of nursing home abuse and neglect:
Justice and compensation – Civil lawsuits are designed to help make victims whole, or as whole as they can possibly be made, following harms and losses caused by the negligent or wrongful acts of others (even if those "others" are powerful health care companies and insurance providers). Through successful lawsuits, victims not only hold negligent employees and facilities accountable for their failures, but also financially liable for damages. These can include economic damages for medical expenses paid to treat preventable injuries and non-economic damages for their pain and suffering, mental anguish, and other emotional injuries.
Public record – One of the most significant aspects of our civil justice system is that they are public record. This means that when victims bring legal action against a nursing home or other facility, they alert others to potential issues and injustices. These can include regulators who step in to investigate violations, abuse, and neglect, other families who have loved ones at the facility or are considering the facility, and advocates who can point to these cases as something that should never be tolerated. Because civil cases are public record, they can also be invaluable in helping victims prove a history of poor practices, including continued patterns of abuse, neglect, and mistreatment that has not been stopped. When cases are kept in the dark – which is one of the reasons why nursing homes favor binding arbitration – it prevents others from identifying patterns of substandard care, even if they have and continue to cause preventable harm.
Deterrence – When other nursing facilities and providers hear of civil cases involving nursing home abuse and neglect – and particularly the damages awarded in those cases (both compensatory and punitive – they know that such publicity can tarnish the reputation and business of a facility. As such, these civil cases act as a deterrent that compels others into taking the necessary steps to ensure such abuse and neglect does not happen to their own residents. Deterrence is a major benefit of the civil justice system, and it can help others from becoming victims.
At a time when nursing homes have never been more corporate and profit-driven, our civil justice system could not be more important. Unfortunately, as we have discussed in many of our recent blogs, the rights of nursing home residents have been significantly slashed by practices and policies that allow for mandatory arbitration clauses in residents' contracts. This is one of the biggest secrets nursing homes don't want you to know, which is why it is important to always read the fine print before signing any contract.

At Spangenberg Shibley & Liber LLP, we're committed to helping our clients harness the power of the civil justice system. If you have questions about nursing home injuries and wish to discuss a potential case anywhere in Ohio, our legal team is here to help. Contact us for a free consultation.